Researched by: Sara Varghese, Rachel John & Prerna Barooah
Splainer is hiring!
We are hiring for two important editorial positions to join the brilliantly talented splainer team. The job includes daily editorial responsibilities but unlike the average newsroom gig, this is a lot more than the standard writing/editing job. If you're looking for a boiler-plate newsroom desk job, we are likely not the right fit for you.
A knowledge of and love for splainer is a huge plus—since we're not the usual news product. If you have no clue about what we do, please sign up for a free two-week pass on our subscribe page.
For all positions at splainer: Please note there is a six-month probation period. We pay industry-standard salaries and offer ESOP incentives after a year.. We are location-agnostic and an equal opportunity employer. And we pride ourselves on a warm, friendly work culture. Please send your resumes and cover letter—telling us why you want this job—to talktous@splainer.in.
News Editor: Here's what we're looking for:
Impeccable writing, editing and researching skills—with a big emphasis on the last bit. We pride ourselves on the quality of information we offer our readers.

At least 2 years of experience—though not necessarily in journalism. But if you don't have a passion for news—or cannot exercise news judgement (as in, does this story matter or not) this is likely not the job for you.

Willingness to work in a startup environment where we all do a bit of everything—and are eager to take initiative and responsibility.
Assistant News Editor: What we're looking for:
Impeccable writing, editing and researching skills.

0-1 years of experience.

A passion to learn how to build something new and unique—and get a front seat view of how a media startup works.

Familiarity with Canva.
World Cup 2022: Argentina's big win
Argentina walloped Croatia 3-0 in a sweeping victory—with Lionel Messi scoring his 11th World Cup goal. He opened the scoring and offered an absurdly brilliant assist for the third goal. The Croatians—exhausted by two previous matches that went to penalties—never stood a chance. The Argentinians are now through to the finals—where they await the winner of tonight's France-Morocco game. ESPN has the match report. Watch Messi celebrate to the tune of the fan anthem: 'I Want To Be The World Champion':
India-China clash: What happened in Tawang?
Defence minister Rajnath Singh told Parliament that Chinese forces had tried to "transgress" the Line of Actual Control (LAC) and "unilaterally change the status quo" in Arunachal Pradesh. The result was a "physical scuffle leading to injuries to a few personnel on both sides"—which were described as minor. Of course, Beijing claimed that Indian soldiers crossed the LAC, but also played the incident down: "The Chinese side responded in a professional, standard and effective manner, controlled and stabilised the situation on the ground." According to unnamed military sources cited by Business Standard strategic affairs editor Ajai Shukla, however, at least seven Indian soldiers have been seriously injured in a clash involving at least 200 soldiers.
Sam Bankman-Fried is headed for prison
The FTX founder—infamous for running his cryptocurrency company into the ground—was arrested by authorities in the Bahamas where the FTX headquarters was based. He faces a litany of charges slapped on by a variety of US agencies:
In a 13-page criminal indictment, Mr. Bankman-Fried was charged with eight counts, including wire fraud against customers and lenders, as well as conspiracy to defraud the United States and violate campaign finance laws. A civil complaint filed by the Securities and Exchange Commission laid out a detailed narrative of FTX's collapse, claiming that for three years Mr. Bankman-Fried had misappropriated billions in customer deposits to fund his business and political activities.
US prosecutors are calling the collapse of FTX "one of the biggest financial frauds in American history." SBF has been denied bail and will stay in jail—and will likely be extradited to the US. Our two-part series has everything you need to know about the collapse of the crypto market and the FTX implosion. (New York Times, splainer gift link)
The public hanging of an Iranian protester
The government hung 23-year-old Majidreza Rahnavard in front of a select crowd—less than a month after his arrest. The photos released by the Iranian news agency show him "hanging from the crane, his hands and feet bound, a black bag over his head." Rahnavard was convicted of "enmity against God" for stabbing to death two members of the paramilitary force.
This is the second execution of a protester. Professional footballer Amir Nasr-Azadani has also been sentenced to death on similar charges. Executions conducted in public with a crane have been rare in recent years—and typically used to quell uprisings. Iran has executed over 500 prisoners in 2022—the highest number in five years. Associated Press and BBC News have more details.
TCS sued for pro-Indian bias
India's largest software exporter Tata Consultancy Services is being sued by a former employee—who claims that it discriminates against employees who are not Indian or South Asian. The lawsuit alleges a "systemic pattern" of blatant bias in"hiring, staffing, benching, termination, and promotion decisions." It also accuses the company of falsifying visa information:
"Each year, TCS seeks to maximise the number of visas it receives from the federal government. It does so by submitting visa petitions for more positions than actually exist in the U.S., allowing it to create an inventory of 'visa ready' workers in India available to fill positions in the U.S. when they materialise," it alleges. It goes on to add that the visa petitions falsely indicate that specific positions exist when they do not.
The complainant Shawn Katz worked for TCS for nine years. (Moneycontrol)
The great Twitter mess continues…
CEO Elon Musk can't seem to get anything right. His great war on bots on the platform turned into a giant mess. Rather than block individual accounts, the company targeted mobile carriers associated with spam networks. The result: Twitter blocked traffic from roughly 30 mobile carriers around the world, effectively cutting off user access to hundreds of thousands of accounts. This included vast swaths of India, Russia, Indonesia and Malaysia. The company reversed its course after the complaints came flooding in—and blamed the service issues on "routing configuration changes." (Platformer, paywall)
Meanwhile, in San Francisco: Musk was booed by the crowd at a Dave Chapelle performance. This has now become a thing about the 'woke' crowd—with the usual bickering and back-and-forth. (The Verge)
New worries about long Covid
A new study has confirmed that a Covid infection may be linked to a condition called POTS—postural orthostatic tachycardia syndrome. This is a debilitating heart condition whose symptoms include rapid heart rate, low blood pressure, fainting and lightheadedness. And it often goes undiagnosed. Researchers also found a weaker link to mRNA vaccines—which, however, remain safe. But they still don't know why either an infection or the vaccine would cause POTS—and the study itself was fairly small. (NBC News)
New Zealand's new smoking ban
Starting January 1, anyone born after January 1, 2009, can never buy a cigarette in the country. This effectively makes smoking illegal for anyone under the age of 14. The generational ban will gradually cover the entire population over the coming decades. While smoking is still legal for the rest of the Kiwis, it will be far more expensive and only be sold in specialty stores. Science looks at whether NZ's generational strategy will work. (The Guardian)
Speaking of cigarettes: The Indian government could soon prohibit the sale of single cigarettes to discourage smoking. (Economic Times)
Relaxing the sex ban: Indonesia recently banned all sex outside marriage—a startlingly regressive move that made global headlines (explained in our Big Story). The 'Bali Bonk Ban' freaked out tourists—especially Australians who pour into the country in hordes. Indonesian authorities have hastened to clarify that they don't need to worry: "Bali is Bali as usual, which is comfortable and safe to be visited…Visitors will not be required to prove their marital status when checking into accommodation, and local officials will not carry out checks." Too bad their own citizens don't have such reassurance. (BBC News)
Is Ambani eyeing Arsenal? Nah!
After the frenzied rumours about Mukesh-bhai bidding on Manchester United and Liverpool, Arsenal has now jumped onto his rumoured shopping list. This flurry of Indian media reports was sparked by this throwaway paragraph in a long Athletic (paywall) piece analysing the future sale of ManU:
Ambani's son Akash, 31, is, however, reported to be a big Arsenal fan and The Athletic has been told by sources who have to remain anonymous to protect business interests that the London club is the one the family would go for if they did enter the football world.
FYI: Arsenal isn't even on sale. What is a whole lot more interesting: the bizarre list of rumoured buyers for ManU—which range from Apple to Amazon and Zara. Nope, none of them have confirmed their interest either.
The heir-apparent making real moves: Shah Rukh Khan's son Aryan Khan is launching a new lifestyle brand called D'YAVOL—which is Bulgarian for 'devil'. And its first product is vodka, which is already available in Maharashtra, Goa and Karnataka and is priced upwards of Rs 4,000. Coming up next: luxury streetwear. CNBC and Vogue have more details than you'll ever need.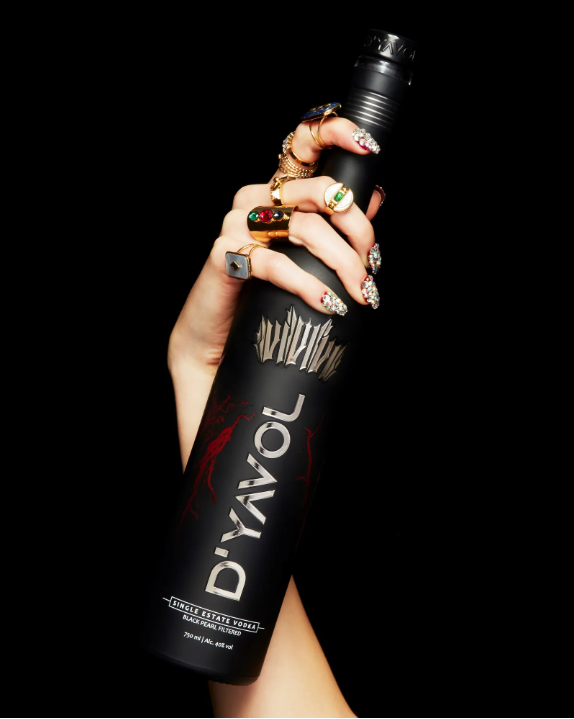 Three things to see
One: Opposition leader David Seymour asked New Zealand Prime Minister Jacinda Ardern to "give an example of her making a mistake, apologising for it properly, and fixing it" during question time in the house. Ardern responded politely—but was caught mumbling "such an arrogant prick" under her breath. Seymour later confirmed Ardern did indeed apologise to him: "[She] said 'I apologise, it's not something I should have said and she said, as my mum would say, if you don't have anything nice to say, don't say it'." Can it get any more ironic? We think not. You can hear her cursing if you pay close attention. (The Guardian)
Two: The world's oldest narrative scene has been unearthed in Turkey. Believed to be 11,000 years old, it shows a series of interactions between humans and animals: "[T]he scenes across the panel are related yet can be distinguished—they progress, not unlike frames on a film strip." More amusingly, they involve a man holding on to his penis—which may be the most easily relatable image in human history:) (The Art Newspaper)
Three: Yet another ad has spawned great controversy—this time over gender stereotypes. The dishwashing brand Vim released this parody ad for Vim Black to poke fun at men who don't do household chores. Many were not amused. Mint offers a detailed analysis of the brand strategy.