Editor's note
Customer reviews on most platforms are kinda crap—and a lot of those Insta posts are just glorified ads. Most of us end up relying on the same set of friends for advice any time we have to buy something new. So we decided to trial a community-sourced version of the 'I Recommend' section—to pool our collective wisdom to help each other out.
Here's how it works: You tell us what products/services you need help with. We will then gather together the best suggestions from our subscribers, personal networks and social media followers. Each month will have a different theme—examples: workout equipment, jewellery, men's clothing, luggage etc. By popular demand, this edition of I Rec features all kinds of athletic shoes—running, hiking and walking.
Each edition is based on your requests. So be sure to let us know what help you need by filling out this single-question form. FYI: also check out our previous guide to the perfect red lipstick.
Wanted: A pair of good exercise shoes
Making the virtuous resolution to exercise is the easy part. But the moment you commit to that decision—be it to run, walk or hike—you need the right equipment. Specifically, you need the right pair of shoes. So how do you pick among the bewildering number of choices? That's what many of our subscribers really, really need to know. And here's what the splainer fam suggests.
Running shoes
Saucony: Many of our subscribers swear by this brand. One person says "they're the best running shoes for bigger women"—and works for all kinds of 'pronation', which is the specific way your feet land. Others say: "Super lightweight, a wide toe box, great support, plus so pretty!" These are available in India at an indie running store in Chennai called runninglab.in. (Rs 11,990)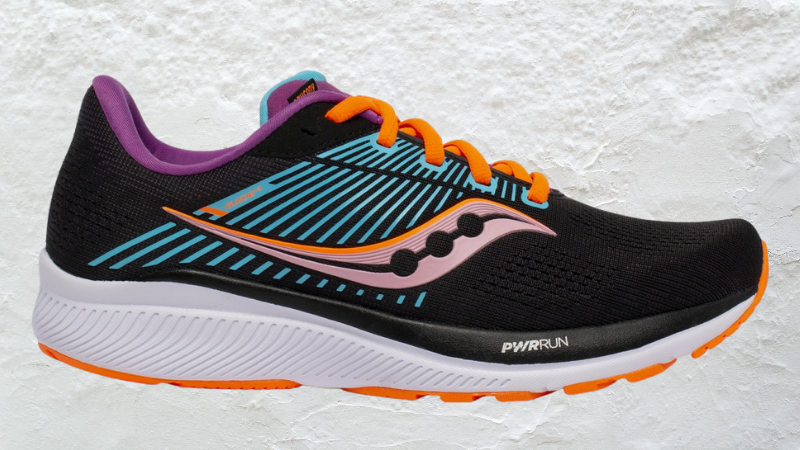 Asics: The other hot fave is all things Asics. The big selling point: "Excellent support for high arched feet. The gel cushioning is a game changer." While another subscriber says, "I have flat feet and they have the perfect arch for that. I also don't like to wear long socks and they are soft around the ankles and work well with ballerina socks." Others also point out that "breaking into them is super easy so by your second or third run you'll feel very comfy in them." The final plus: They are good in pretty much any surface or weather condition—think rain, treadmills, concrete or even off-road.
Some of the specific recommendations include 'Gel Kayano 28' (Rs 14,999) and the 'GT series' (Rs 5,599 - Rs 11,999).
Vivobarefoot: If you want to go minimalist—and opt for a barefoot shoe—some of our subscribers suggest Vivobarefoot: "I'm a big believer of natural movements and barefoot shoes are the absolute right ones to pick. Over the last 5 years of wearing these, I have found an improvement in my posture and balance." (Rs 9,364 - Rs 19,551)
Hiking Shoes
Merrell Moab 2 mid ventilator: This was the big winner in this category, and many of our subscribers swear by them: "Lightweight, comfortable, good for mild to long hikes. High coverage up to the ankle, so creepy crawlies have to work hard to get inside. Excellent support. Not very water resistant—can handle a mild soaking but not, say river crossing. Not suitable for serious treks/treks over the snow line." (Rs 28,589)
Skoodo: This was hands down the most interesting response on the list since these are actually kids' shoes: "Well, it is not a hiking shoe. In fact these are kids' functional shoes that come up to UK 5.5 size. The sole is a bit more cushioned than Vivobarefoot so feels better while hiking, they are wide fitting so my toes are never squished and the pure rubber sole gives a great grip on all terrains. It is a pity the brand is being shut down in India. They are currently available at throw away prices on Amazon." (Rs 999)
Need more options? Here's a longer list:
Walking Shoes
Skechers: The most popular choice in this category was Skechers, with everyone praising their sheer comfort: "They are very light, hold your foot in nicely and will not give you shoe bites." Another subscriber said: "They are quick slip-ons, have a great cushion, a decent design. Very multi-purpose since I can wear them for long walks, travel as well as on small hikes." (Rs 3,299 - Rs 6,999)
Adidas LiteRacer: This is perfect for both casual and versatile wear: "This shoe can go from the casual look to the dance floor to even a small run. It's light, durable, and good looking. Basically a jack of all trades. The grip is not the best, which has its pros on the dance floor." (Rs 1,600)
Vibram 5 fingers barefoot shoes: Another option for those looking for barefoot shoes: "They are minimally cushioned and so they make you do the hard work of warming up and strengthening muscles needed to walk daily. They are reinforced with vibram soles and so safe from getting hurt by any pokey things on the road. The top part of the shoe has light mesh so it's breathable. Note: These are minimal shoes with no arch support, so the purpose of these shoes is to mimic a near barefoot walking experience while getting the steps and miles in urban spaces." (Rs 6,999 - 12,500)
Need more options? Here's a longer list:
Note: We do NOT receive any revenue from the brands recommended.