An excellent job opportunity at splainer!
We are getting ready to roll out a fabulous (we hope!) weekend section of splainer—and are looking for an editor to be part of this brand new project. Here's what we're looking for:
Passion for and knowledge of all things that are not 'news'—i.e food, travel, books, music etc. We aim to build something as unique as our daily edition. So we are not interested in the usual fare already available in lifestyle magazines and outlets.

Excellent writing and editing skills—and the ability to adapt to splainer's conversational style. We don't do boiler-plate journalistic writing.

At least 2-3 years experience in this space—most preferably in writing/editing.

Keen interest (and some experience) in crafting offline experiences that mirror our online content.

You gotta have hustle—and a 'let's do this!' attitude that is essential in creating anything new and valuable. We in turn offer a vibrant, talented and enthusiastic team that's always got your back.

Willingness to do the many odd chores that are part of being part of a startup—just like the rest of us.
We are an equal opportunity employer—and offer a warm and friendly workplace. There is a six-month probation period—and the job includes ESOP incentives after the first year. Please send your resumes to talktous@splainer.in.
Key point to note: We are usually location-agnostic since we all work remotely. But in this case, we will need someone who is already in either Delhi, Mumbai or Bangalore.
Liz Truss' big U-turn on taxes
As you may know, the UK government unveiled a big $50.5 billion tax cut programme which promptly sent the markets and the pound into a tailspin. Chancellor Kwasi Kwarteng has now cancelled the most controversial bit—slashing the top rate on those earning more than £150,000 from 45% to 40%. Even tax cut-loving Tories were not pleased with a policy that would increase inflation—and give a break to the wealthiest at a time when ordinary citizens are facing the worst cost-of-living crisis in decades.
The pound has promptly recovered to its pre-budget levels, but the fracas has revealed the lack of support for Truss. Her critics now "smell weakness"—though it remains to be seen what they actually do. But it isn't just Truss who is in trouble. A recent survey put Conservatives 33 points behind Labour—a gap not seen since the 1990s. (Washington Post)
And the Nobel goes to…
Swedish geneticist Svante Pääbo has won the world's most prestigious award in medicine for his work on human evolution. He cracked the DNA code of Neanderthals—and discovered a previously unknown relative of humans: the Denisovans. Back in the 90s, when everyone believed it was impossible to retrieve and use ancient human DNA, Pääbo was the first to sequence DNA from a 40,000-year-old piece of bone. BBC News and Associated Press have more on his work. FYI: as you can see, he got the big news while he was enjoying a morning cup of coffee—which is probably the best ever start to any day.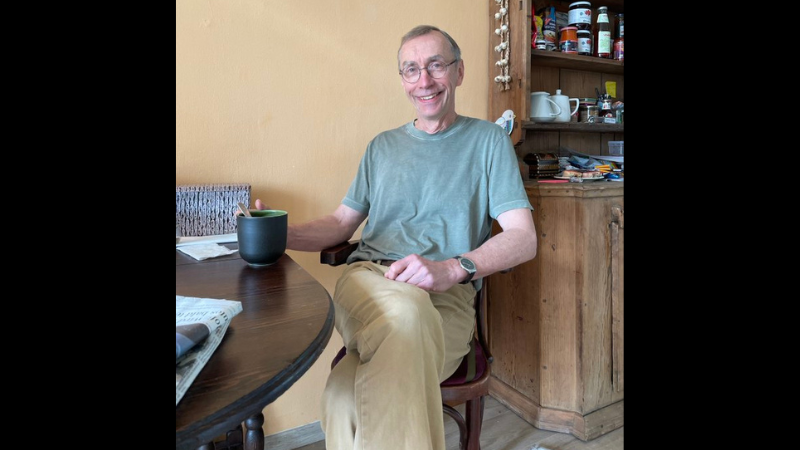 The collapse of a monster fintech deal
In 2021, Prosus inked a $4.7bn deal to buy BillDesk—which is India's oldest payment system. It would have merged the company with Prosus-owned PayU—creating one of the world's biggest online payment providers with about $147 billion in transaction volume. But the global giant called off the agreement just two hours before the deadline—citing a "breach of conditions." Neither company has issued a public statement, but some "sources" claim that the Reserve Bank of India has not yet greenlit the deal. Some experts predict a legal battle. (Financial Times, paywall, Mint)
Covid damages your heart
New research shows that an infection permanently damages the DNA of a patient's heart tissue. This is not typical of respiratory diseases like Covid and influenza—and is usually linked to chronic diseases such as diabetes, cancer, atherosclerosis and neurodegenerative disorders. Why this matters: it suggests the disease directly attacks the heart—"not just as a knock-on from inflammation." To put it more plainly: Covid is nothing like the flu. (Mint)
Taiwan TV goes global
The nation launched its first English language channel called TaiwanPlus. It will expand its operations to the US over the next six months. As with most things related to Taiwan, this is part of a 'soft power' battle with China—which has enjoyed a monopoly over English language media in the region. (Reuters)
New rules for UAE visas
Staying in the Emirates just got easier. The government has announced more liberal rules that make life easier for foreigners. In general, holders of most kinds of visas can now sponsor their family members—and a tourist visa now earns you a 60-day stay instead of a month. Indian Express has all the details you need.
Hollywood celebs in troubled waters
California is going through a historic drought. But it hasn't stopped the Hollywood A-list in Los Angeles from wasting water—on their extensive lawns and gardens. So local authorities have installed a tiny metal disc known as a "flow restrictor" in their pipes—which dramatically reduces the flow of water in their homes. Already 'restricted': comedian Kevin Hart and reality TV star Scott Disick. Next on LA county's hitlist: Kim Kardashian, Sylvester Stallone and Madonna. (The Guardian)
Also getting flak: Prince Harry's wildlife NGO in Malawi, African Parks. It was one of two organisations—along with local authorities—involved in transporting 250 elephants from a national park to another sanctuary. The NGOs made a big song-and-dance about the achievement:
"The translocation was among the largest of its kind ever attempted, according to the NGOs, which have since used images of the 263 elephants being transported for fundraising, with videos of the huge animals being lifted by crane described as 'scenes reminiscent of the Disney classic Dumbo'."
What the PR material didn't mention: the elephants were rushed to the new location without fully building fences critical to preventing animal-human conflict. As a result, three people were trampled to death by the elephants. The NGOs have refused to acknowledge any responsibility. (The Guardian)
An 'Aadhipurush' VFX debacle
The highly anticipated movie is slated to be a Rs 500-crore retelling of the Ramayana—starring Saif Ali Khan as Lankesh and Prabhas as Raghava. The first teaser was released yesterday—and immediately sparked a firestorm of criticism. As the Hindustan Times puts it, the film seems to have the "worst VFX seen since 2010." It is so bad that the Ajay Devgn-owned VFX company NY VFXwalla put out an official statement saying they had absolutely nothing to do with the production. See the train wreck below.
A racism row over a Bengali novel
Debarati Mukhopadhyay's 'Bhoj' is in trouble over this passage:
"A tribe called Jeshumi in the Phek district of Nagaland. They still practice a bone-chilling tradition. When the mother gets old, the son kills and eats her to give her peace. The mother, who brings the son to earth through her belly, ends up in the same son's belly and thus is considered pious in their tradition."
Except there is no such tribe or tradition. Many citizens of the state were outraged at this exercise of artistic licence—saying it "will only create hate and panic in the minds of the people of other parts of India and the world about the people of the northeast." But Mukherjee has since apologised—saying she based the description on a story she heard from an "old labourer" who had worked previously in Nagaland. Hmm, is that what passes for research these days? (India Today)
Four things to see
One: The Mahishasur—a demon slain by Goddess Durga—in a Durga Pujo pandal set up by a Hindutva group bore an uncanny resemblance to… Gandhi-ji! The organisers insisted the likeness is just a coincidence—but made sure everyone knows that they don't comply with Gandhi's ideology and do not believe that he is the nation's father. But soon after the image went viral, the demon suddenly acquired a moustache and hair. See the before and after pics below. Can we at least enjoy one festival without some rightwing drama? (The Telegraph)
Two: Sculptor Henry Moore's bronze statue—titled 'Reclining Figure'—was widely hated when it was first displayed in 1951: "It was labelled 'a monstrosity' and a work of art so bad that it deserved to be interred, not displayed." But Moore always considered it one of his finest works. Seventy one years later, it may well be one of the most expensive sculptures ever sold. The estimated going price at auction: $30-40 million. This would be great vindication for Moore except the current record is held by another edition of the very same sculpture—which sold for $27.89 million (£24.7 million) in 2016. (The Guardian)
Three: As we all know, when you gotta go, you gotta go. So we can't entirely blame Lil Nas X for taking a potty break in the middle of his concert. And he politely excused himself to the audience. He later tweeted a clip of the moment, saying: "lmao people really thought i was joking, i was literally back there dropping demons into that toilet." (E News)
Four: In other news, Kanye West—who insists on being called Ye—wore a shirt with the white supremacist slogan 'White Lives Matter' at a fashion show for his label Yeezy. Remind us again, why hasn't this guy been cancelled? (Page Six)