Dive In
It is really for the Gandhi family to decide where they collectively stand on this issue, but in a democracy, no party should put itself in the position of believing that only one family can lead it. Either way, a free and fair election process would be a healthy way to go about settling the issue. It would legitimise the mandate being offered to the incoming president.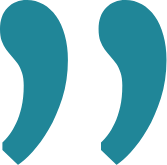 That's what Congress leader Shashi Tharoor wrote in the Malayalam daily Mathrubhumi—immediately sparking rumours of a run for party president in the upcoming elections. While Tharoor has declined to comment, sources say he is seriously exploring the possibility—and gauging the level of support. If he does run for president, he will likely face Rajasthan CM Ashok Gehlot—who is the Gandhi family favourite. FYI: the last time the Congress held elections for president was 2001. Also: we personally wish one of splainer's most enthusiastic supporters all the best—and hope he makes the big move:)

Good advice needed! We recently launched a crowd-sourced version of I Recommend—because everyone needs advice when they have stuff to buy. By popular demand, our next edition of I Rec will feature all kinds of snacks—healthy or just delicious. The sheer variety in the grocery aisles makes shopping feel like a round of Russian roulette. Pretty please, help your fellow splainer subscribers by recommending your tried-and-tested faves. Fill out a handy form here. ICYMI: Here are our previous editions on the perfect red lipstick, all kinds of athletic shoes, sunscreens and watches.
Give the gift of splainer: If you've been enjoying your splainer subscription, be sure to send along your referral link (see below). It offers a free month of splainer to anyone you want. You can send it to friends & fam—or post it on Insta, Facebook or Twitter. Each time you share this link—along with a message of why you love us—it is also a huge gift to us. So please share widely and help us grow!
Share your love, refer splainer and offer one month free.
REF_CODE

NASA's botched moon rocket launch
The TLDR: On Monday, the US space agency was all ready to launch its unmanned super-rocket—a critical first step to sending humans back to the moon. The historic event had to be cancelled at the very last minute due to technical failure. But this is just the latest of a series of missteps and errors dogging the project.

Read our Big Story here. If you are not logged in to our website, please do so below:
Login
Don't have an account? Create a free one here.
In today's edition
Indian economy faces a big slowdown
Ambani's big plans for the future
Jharkhand student set on fire
Johnson & Johnson's double standards for India
The last of his kind dies in the Amazon
Do plants possess consciousness?
Taylor Swift album alert!
Tim Flach's stunning bird portraits
Rihanna-owned Fenty Beauty's bizarre ketchup-inspired makeup
Try out a yummy Japanese 'fruit sando' today!
An app that can decipher care instructions on labels
Read today's edition here. If you are not logged in to our website, please do so below:
Login
Don't have an account? Create a free one here.
Share your love!

Sign up your friends & fam (and anyone else!) by copy/pasting your special referral link below! Or just click on the link and share that specially coded subscription page the usual way. We will say a big 'thank you' by offering you a very nice token of our appreciation. Check out our FAQs. to know more. We grow and thrive because of you!

REF_CODE

Become a subscriber!

Discover why smart, curious people around the world swear by splainer!

Sign Up Here!
Gift splainer today!

Love spending your mornings with us? Share the joy by gifting a subscription to someone you ❤️

Gift splainer
Complaints, suggestions or just wanna say hi? Talk to us at talktous@splainer.in
| | | |
| --- | --- | --- |
| | Join our community | |
You are receiving this email because you opted in via our website.
Unsubscribe from this list.