Dive In
As early as 2014, Uber became aware that its drivers were sexually assaulting and raping female passengers; nevertheless, in the eight years since, sexual predators driving for Uber have continued to attack passengers.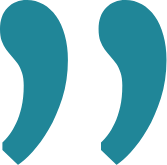 That's what the US law firm representing 550 women claims in its lawsuit—which also alleges that "women passengers in multiple states were kidnapped, sexually assaulted, sexually battered, raped, falsely imprisoned, stalked, harassed, or otherwise attacked by Uber drivers." FYI: In its safety report, the company said it received 3,824 reports of the five most severe categories of sexual assault in 2019 and 2020.
Stuff to check out: On the latest episode of the splainer podcast 'Press Decode,' the team debates two very different issues—chaos in Sri Lanka and the dubious system of determining "authenticity" in art. Be sure to head over to the IVM website, Spotify or Apple Podcasts to listen to it.

Give the gift of splainer: If you've been enjoying your splainer subscription, be sure to send along your referral link (see below). It offers a free month of splainer to anyone you want. You can send it to friends & fam—or post it on Insta, Facebook or Twitter. Each time you share this link—along with a message of why you love us—it is also a huge gift to us. So please share widely and help us grow!
Share your love, refer splainer and offer one month free.
REF_CODE

A big rehaul in Indian education: Part 2
The TLDR: In the first instalment of this series, we looked at the National Education Policy—which created the overarching framework for a reboot of our education system. Today, we look at the 'rationalisation' of school textbooks—which will significantly transform what Indian kids learn.

Read our Big Story here. If you are not logged in to our website, please do so below:
Login
Don't have an account? Create a free one here.
In today's edition
The Sri Lanka crisis: The latest update
Rhea Chakraborty charged in SSR case
A gene-editing serum to lower cholesterol
India ranks poorly on the Global Gender Gap Index
Rishi Sunak leads the PM race
Brits can't make sense of a map
CCTV footage of police response to the Uvalde school shooting
Trailer for the painstakingly restored 1979 Malayalam film 'Kumatty'
A list of good literary reads
Quick fixes, aka a few varied recommendations
Read today's edition here. If you are not logged in to our website, please do so below:
Login
Don't have an account? Create a free one here.
Share your love!

Sign up your friends & fam (and anyone else!) by copy/pasting your special referral link below! Or just click on the link and share that specially coded subscription page the usual way. We will say a big 'thank you' by offering you a very nice token of our appreciation. Check out our FAQs. to know more. We grow and thrive because of you!

REF_CODE

Become a subscriber!

Discover why smart, curious people around the world swear by splainer!

Sign Up Here!
Gift splainer today!

Love spending your mornings with us? Share the joy by gifting a subscription to someone you ❤️

Gift splainer
Complaints, suggestions or just wanna say hi? Talk to us at talktous@splainer.in
| | | |
| --- | --- | --- |
| | Join our community | |
You are receiving this email because you opted in via our website.
Unsubscribe from this list.