Friday, September 23 2022
Dive In
There doesn't have to be a process, as I understand it. You're the president of the United States, you can declassify just by saying it's declassified, even by thinking about it.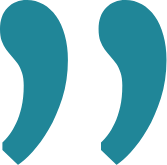 That's former US President Donald Trump rewriting American law in one fell swoop. Ever since raids on his Mar-A-Lago residence turned up highly classified documents taken from the White House, Trump has been claiming that he declassified them as president—but has never offered any proof of doing so. His latest defence: I simply 'thought' it.
Last chance to talk to Ayaz Memon! We are delighted to announce our Ask Me Anything conversation with one of the most erudite observers of cricket. Ayaz's many books include biographies of Sachin Tendulkar and Virat Kohli—and most recently, he edited an anthology on the history of cricket— 'Indian Innings'—which traces the journey of Indian cricket since 1947. So get ready to ask him your burning questions about the state of our national sport this Saturday, September 24, 2022 at 6:30pm. Be sure to sign up for your slot here.

Good advice needed! We launched a crowd-sourced version of 'I Recommend'—because everyone needs advice when they have stuff to buy. By popular demand, our next edition of I Rec will feature all kinds of earphones—wireless or wired. Pretty please, help your fellow splainer subscribers by recommending your tried-and-tested faves. Fill out a handy form here. ICYMI: Here are our previous editions on the perfect red lipstick, all kinds of athletic shoes, sunscreens, watches and snacks.
Share your love, refer splainer and offer one month free.
REF_CODE

The death of Mahsa Amini: Why it matters
The TLDR: The death of a 22-year-old woman—arrested for wearing her hijab "improperly"—has unleashed angry protests across Iran. Yes, this is about gender rights—but also rage at the government in the midst of a severe economic crisis.

Read our Big Story here. If you are not logged in to our website, please do so below:
Login
Don't have an account? Create a free one here.
In today's edition
A giant crackdown on a key Muslim organisation
Protests spread in Russia
Indian rupee is going down
Hitting that dislike button on YouTube does nothing
Bumble's voice prompt feature
Instagram wants to help you block unsolicited dick pics
New Zealand's war on jargon
The hilariously bad official song of the US Space Force
Good stuff to watch
A list of good reads
Read today's edition here. If you are not logged in to our website, please do so below:
Login
Don't have an account? Create a free one here.
Share your love!

Sign up your friends & fam (and anyone else!) by copy/pasting your special referral link below! Or just click on the link and share that specially coded subscription page the usual way. We will say a big 'thank you' by offering you a very nice token of our appreciation. Check out our FAQs. to know more. We grow and thrive because of you!

REF_CODE

Become a subscriber!

Discover why smart, curious people around the world swear by splainer!

Sign Up Here!
Gift splainer today!

Love spending your mornings with us? Share the joy by gifting a subscription to someone you ❤️

Gift splainer
Complaints, suggestions or just wanna say hi? Talk to us at talktous@splainer.in
| | | |
| --- | --- | --- |
| | Join our community | |
You are receiving this email because you opted in via our website.
Unsubscribe from this list.