Pet pics: Comedy over peeves
Editor's note: Here's a goofy selection of the winners of the Comedy Pet Photography Awards 2023. They were created by dog photographers Paul Joynson-Hicks and Tom Sullam—to celebrate the wonderful role that pets play in enriching our lives. These are our picks from the top 25 finalists!
The lead image above is by Chris Porsz who captures a shaggy black and white dog mid-jump and mid-bark. It is the winner of the Dog category and People's Choice Awards. Now on to the rest…

One: Sophie Boynton's capture won the Highly Commended category and is aptly titled—'When Digging Gets Serious'—as a doggo is dunked perpendicular into the beachy sands in his process of hole digging.
Two: Another Highly Commended winner is 'Zorro Reborn' featuring a black lab at the driver's wheel with the shadow of the rear-view mirror masking his precious eyes. The mask of Zorro lives on through Karl-Goldhamer'sa capture of this sunbathing canine.
Three: A despondent kitten looks out the window as his buddy is perched to alight paws-out over him for 'A Life Changing Experience' by Michel Zoghzoghi. This photo is the grand Overall winner of 2023 and also of the Cat category featuring rescue kittens Alex and Max. We hope the landing was safe for both of them:)
Four: A tired, tired tuxedo cat rests after a long day of meowing and being cute at the harbour. Captured by Kenichi Morinaga—the photo is titled 'The Big Boss'—let the authoritative aura sink in as this was announced as Highly Commended by the awards jury.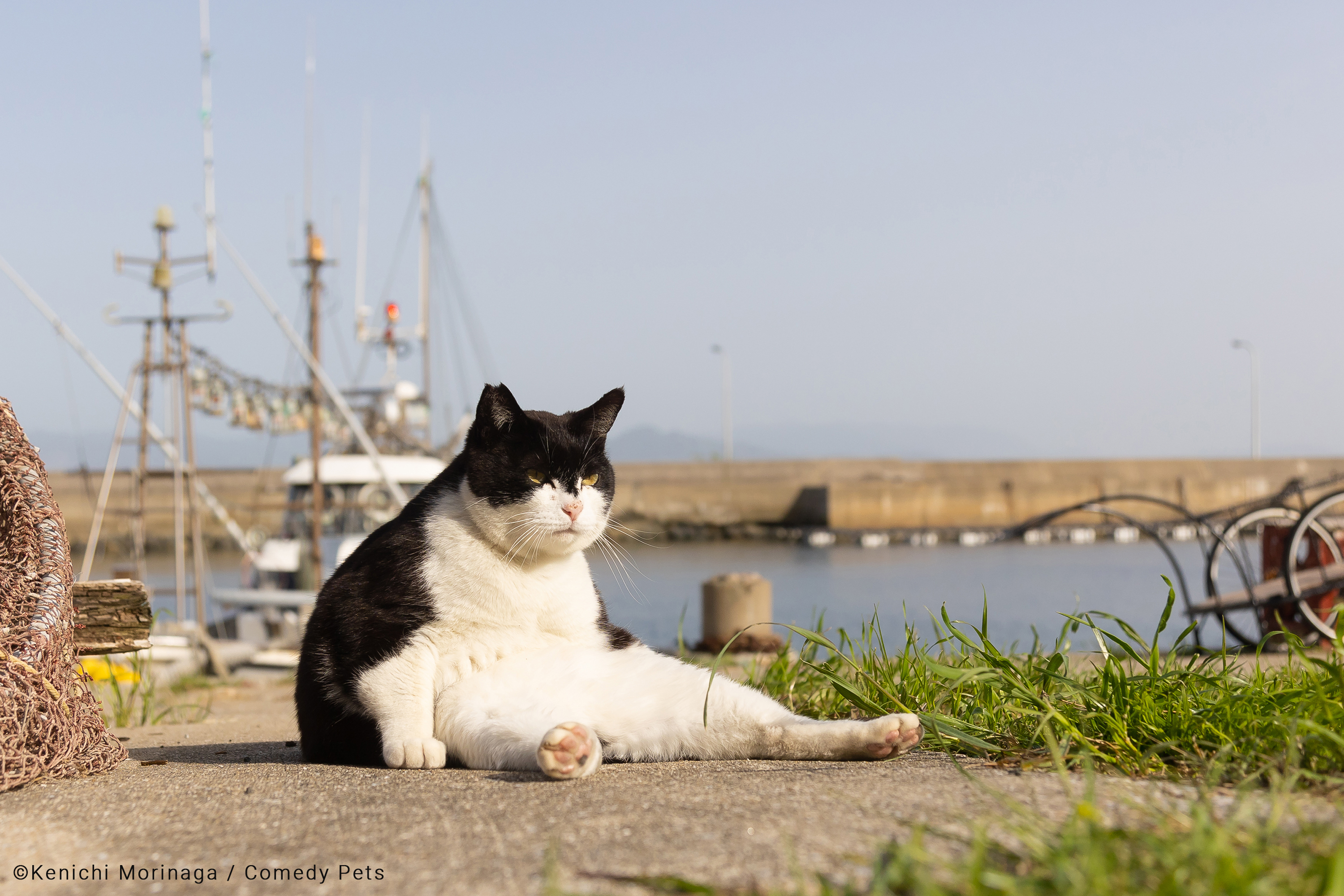 Five: 'Is it a seal or is it a dog?' was captured by 13-year-old Monyque Macedo Dos Santos of his pet fluff Louis who—as it turns out—is A DOG!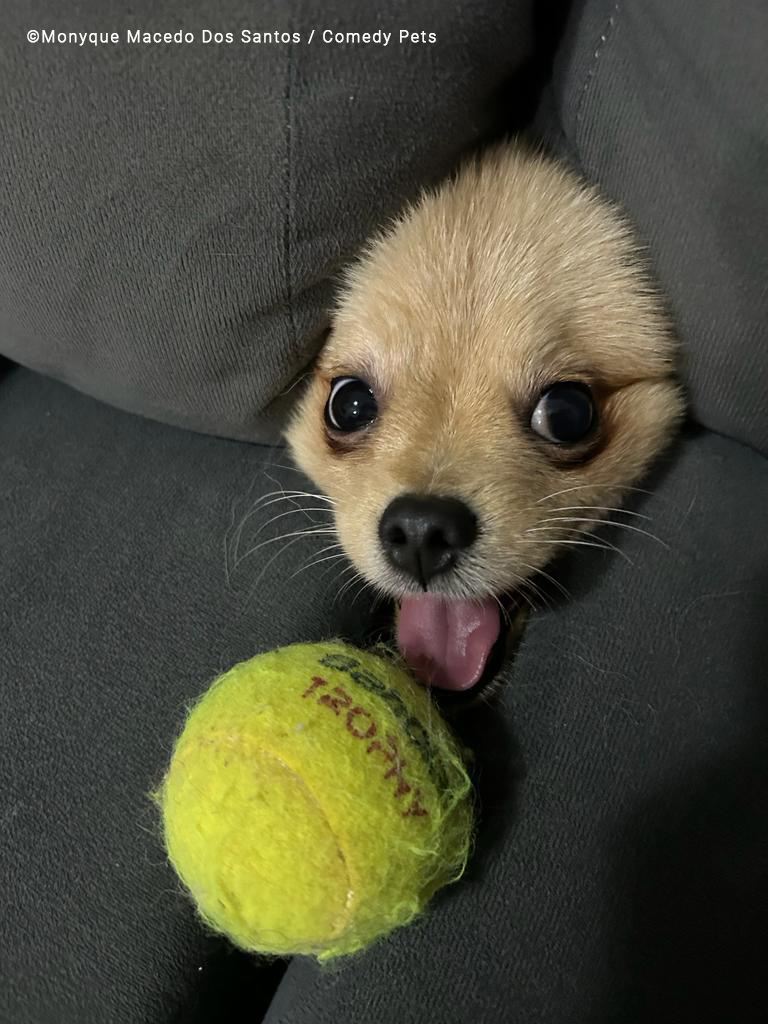 Six: This budding connoisseur—caught by Corinna Mooser—is highly interested in grassy herbs. The husky wonders 'so this is the source of happiness'? and was in the top 25 finalists.
Seven: An adorable tabby kitty sticks his tongue out at us in this click by Masayoshi-Yamamoto called 'Albert Einstein' (reference pic) as his ginger friend looks on. This was one of the top 25 finalists in the awards.