A list intriguing fashion things
One: You can always rely on the Japanese to keep things weird, unexpected and digital. Kinda like the uber-trendy Anrealage's new collection—recently unveiled at Paris Fashion Week. What looked like an all-white line up soon revealed an array of bright colours—when spotlit with bars of UV rays. Like so:
This is hardly the most out-of-box idea from designer Kunihiko Morinaga. In 2021, he collaborated on an anime film 'Belle'—designing the clothes for its heroine. These became inspiration for a truly out-of-the-world CGI runway show—where the real merged with the surreal, like so: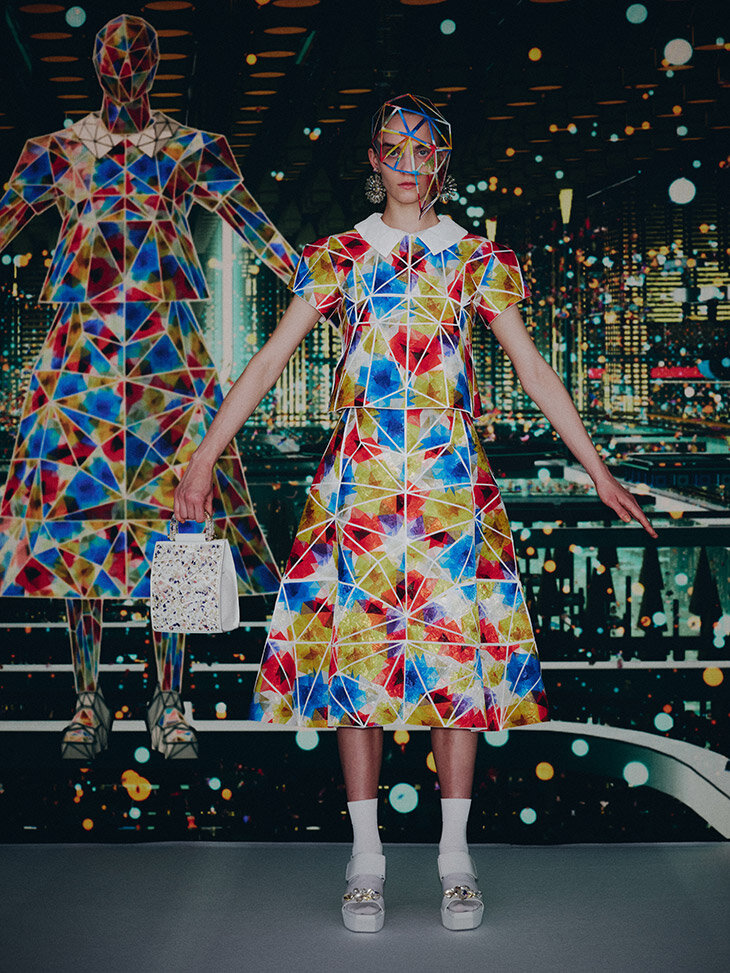 Two: The 'it' coat for this winter is inspired by everyone's favourite carb: pasta! The 'pasta puffer'. The popular iteration—the $425 Rachel Antonoff Parker Puffer—is literally splattered with gold-coloured farfalle. And it's totally sold out although its biggest fans admit: "It's not very warm. It's boxy. It's expensive." But, hey, the New York Times insists "its popularity speaks to the way many people are more body-positive, and make their favourite dishes part of their identity."
PS: We personally like the 'Filthy Martini' iteration "bedecked with plump n juicy olives—-but that's only because we prefer our carbs in liquid form lol!
Three: What do you get when the emperor of cinematic creepiness teams up with an iconic Italian brand? Answer: A bizarre David Cronenberg short for the Prada research foundation that features 18th century female corpses made of wax. Yes, you read that right. These wax figures were used to teach anatomy since corpses were hard to come by. Cronenberg borrowed them from La Specola—Europe's oldest science museum—to make a film that offers "an alternative narrative on women's bodies for academic research."
No, the film isn't available online as yet but we were mesmerised by these horror versions of Madame Tussauds. DesignBoom has lots more on the project. Atlas Obscura has more images from La Specola—which houses the largest collection of anatomical wax figures in the world. The best read: The mystical reign of the ecstatic Medici Venus in Nautilus. See an example of this anatomical wonder below