Dive In
It would be a global emergency if Martians came to Earth and sprayed a substance that caused the average person on the planet to lose more than two years of life expectancy. This is similar to that situation that prevails in many parts of the world, except we are spraying the substance, not some invaders from outer space.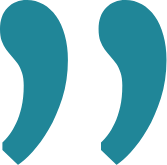 That's what the co-author of a new report declared—while revealing the damaging effects of air pollution in India. Poor air quality has shortened the average life expectancy of an Indian by five years—but in places like Delhi, it is as high as 10 years. And 510 million people who live in northern India—nearly 40% of the population—are "on track" to lose 7.6 years of their lives.
An AMA with Ghazala Wahab! We are delighted to announce a conversation with the author of 'Born a Muslim: Some Truths About Islam in India'—which is a brilliant and nuanced exploration of what it means to be a Muslim in India today. Ghazala is also the co-founder of the national security and aerospace magazine FORCE—where she writes on terrorism, Jammu and Kashmir and all forms of extremism, left and right. So get ready to ask her your questions this Saturday, June 18, 2022 at 5:30pm. Be sure to sign up for your slot here.
PS: If you want to know more about Ghazala's writing, check out the review of her book in The Hindu and Business Standard, interview in The Telegraph—and her take on the hijab row in Mint.

Give the gift of splainer: If you've been enjoying your splainer subscription, be sure to send along your referral link (see below). It offers a free month of splainer to anyone you want. You can send it to friends & fam—or post it on Insta, Facebook or Twitter. Each time you share this link—along with a message of why you love us—it is also a huge gift to us. So please share widely and help us grow!
Share your love, refer splainer and offer one month free.
REF_CODE

The Agnipath scheme: Say hello to the temporary soldier
The TLDR: The government unveiled a radical new scheme to recruit young men and women to the armed forces. These 'Agniveers' will be retained for just four years—and then let go. It will entirely disrupt traditional military norms—which makes some critics worry.

Read our Big Story here. If you are not logged in to our website, please do so below:
Login
Don't have an account? Create a free one here.
In today's edition
It's official: Ambani scores IPL digital rights
Coinbase warns of a "crypto winter"
Europe leaves Pakistan in the dark
LIC's stocks are plummeting
Navika Kumar is in trouble
The unexpected upside of a stroke
Our brain gets really hot
Check your Covid immunity
A big penguin tragedy in New Zealand
Lizzo deletes slur from 'Grrrls'
A lil bit of Clooney this Wednesday morning
Sexy garbage cans in Sweden
Spot out the fake whiskey with an edible tag with a QR code
The latest foodie fad: "caviar bumps"
A long voyage for a crewless, solar-powered ship
Read today's edition here. If you are not logged in to our website, please do so below:
Login
Don't have an account? Create a free one here.
Share your love!

Sign up your friends & fam (and anyone else!) by copy/pasting your special referral link below! Or just click on the link and share that specially coded subscription page the usual way. We will say a big 'thank you' by offering you a very nice token of our appreciation. Check out our FAQs. to know more. We grow and thrive because of you!

REF_CODE

Become a subscriber!

Discover why smart, curious people around the world swear by splainer!

Sign Up Here!
Gift splainer today!

Love spending your mornings with us? Share the joy by gifting a subscription to someone you ❤️

Gift splainer
Complaints, suggestions or just wanna say hi? Talk to us at talktous@splainer.in
| | | |
| --- | --- | --- |
| | Join our community | |
You are receiving this email because you opted in via our website.
Unsubscribe from this list.