Dive In
As I have stated before, I have always taken decisions with the club's best interest at heart. In the current situation, I have therefore taken the decision to sell the club, as I believe this is in the best interest of the club, the fans, the employees, as well as the club's sponsors and partners.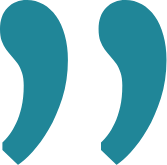 That's Russian billionaire Roman Abramovich announcing his decision to sell the Chelsea football club. Notably, he said the proceeds will go to a foundation to help all victims of the war in Ukraine. Abramovich has been under pressure to condemn President Putin or risk sanctions from the UK government. New York Times has more on the likely buyers and what it means for Chelsea.
Stuff to check out: On the latest episode of the splainer podcast 'Press Decode', the splainer team looks at whether brown lives matter in the time of war—and the inequality within the so-called creator economy. Be sure to head over to the IVM website, Spotify or Apple Podcasts to listen to it.
Please be sure to share splainer: We've been working very hard on our Ukraine explainers—which we hope are valuable in the midst of a tsunami of news coverage. If you want to share our daily editions, be sure to send along your referral link (see below). It offers a free month of splainer to anyone you want. You can send it to friends & fam—or post it on Insta, Facebook or Twitter. Each time you share this link—along with a message of why you love us—it is also a huge gift to us. So please share widely and help us grow!
Share your love, refer splainer and offer one month free.
REF_CODE

The Russian invasion: India's impossible balancing act
The TLDR: The UN General Assembly passed a historic resolution condemning the invasion—while Russians seized the first major city in the south. As everyone braces for a far bloodier phase of the war, we look at India's unenviable choices as it watches from the sidelines.

Read our Big Story here. If you are not logged in to our website, please do so below:
Login
Don't have an account? Create a free one here.
In today's edition
An amazing AMA with Kalki Koechlin & Sabiha Sumar
A historic plastic waste treaty
Aryan Khan is not guilty
Suez Canal gets more pricey
The link between dementia and early menopause
A personal loss for Satya Nadella
The colonial practice of palaeontology
A list of endangered monuments
Dua Lipa is getting sued
A tribute to legendary Ukrainian artist Maria Prymachenko's work
A list of new releases
Quick fixes, aka, a few varied recommendations
Read today's edition here. If you are not logged in to our website, please do so below:
Login
Don't have an account? Create a free one here.
Share your love!

Sign up your friends & fam (and anyone else!) by copy/pasting your special referral link below! Or just click on the link and share that specially coded subscription page the usual way. We will say a big 'thank you' by offering you a very nice token of our appreciation. Check out our FAQs. to know more. We grow and thrive because of you!

REF_CODE

Become a subscriber!

Discover why smart, curious people around the world swear by splainer!

Sign Up Here!
Gift splainer today!

Love spending your mornings with us? Share the joy by gifting a subscription to someone you ❤️

Gift splainer
Complaints, suggestions or just wanna say hi? Talk to us at talktous@splainer.in
| | | |
| --- | --- | --- |
| | Join our community | |
You are receiving this email because you opted in via our website.
Unsubscribe from this list.