Dive In
It was unusual. Not only was it very long, lasting about three seconds, but there were periodic peaks that were remarkably precise, emitting every fraction of a second—boom, boom, boom—like a heartbeat. This is the first time the signal itself is periodic.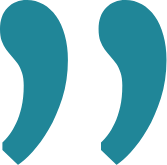 That's how astronomer Daniele Michilli describes the mysterious radio signal detected in outer space—coming from a galaxy roughly one billion light years away. Apart from its similarity to a heartbeat, this is also the longest-lasting 'fast radio burst' of its kind—which makes it even more special. No, it likely wasn't emitted by aliens, but an incredibly powerful star. Still, it's an example of the many mysteries that make our universe wonderful:)

Stuff to check out: On the latest episode of the splainer podcast 'Press Decode,' the team debates two very different issues—chaos in Sri Lanka and the dubious system of determining "authenticity" in art. Be sure to head over to the IVM website, Spotify or Apple Podcasts to listen to it.

Give the gift of splainer: If you've been enjoying your splainer subscription, be sure to send along your referral link (see below). It offers a free month of splainer to anyone you want. You can send it to friends & fam—or post it on Insta, Facebook or Twitter. Each time you share this link—along with a message of why you love us—it is also a huge gift to us. So please share widely and help us grow!
Share your love, refer splainer and offer one month free.
REF_CODE

A big rehaul in Indian education: Part 3
The TLDR: In the last instalment of our series, we look at the Common University Entrance Test—which was made mandatory for college admissions this year. The first phase will kick off today—in 500 cities across the country. Does CUET offer equal opportunity to all Indian students? Or is it a disaster for the school system, as some critics argue?

Read our Big Story here. If you are not logged in to our website, please do so below:
Login
Don't have an account? Create a free one here.
In today's edition
The Sri Lanka crisis: The latest update
Mohammed Zubair: The latest update
New rules on "unparliamentary" language
Crashing currencies everywhere
First monkeypox case in India
A global study on alcohol consumption
Attention, everyone: Feta is indeed Greek
Which is the best airline of them all?
A brilliant clip of Shahrukh Khan and Madhuri Dixit
Good stuff to watch this weekend
A list of good reads
Read today's edition here. If you are not logged in to our website, please do so below:
Login
Don't have an account? Create a free one here.
Share your love!

Sign up your friends & fam (and anyone else!) by copy/pasting your special referral link below! Or just click on the link and share that specially coded subscription page the usual way. We will say a big 'thank you' by offering you a very nice token of our appreciation. Check out our FAQs. to know more. We grow and thrive because of you!

REF_CODE

Become a subscriber!

Discover why smart, curious people around the world swear by splainer!

Sign Up Here!
Gift splainer today!

Love spending your mornings with us? Share the joy by gifting a subscription to someone you ❤️

Gift splainer
Complaints, suggestions or just wanna say hi? Talk to us at talktous@splainer.in
| | | |
| --- | --- | --- |
| | Join our community | |
You are receiving this email because you opted in via our website.
Unsubscribe from this list.