Dive In
Anthropologically, scientifically… please look at the origins of our gods. No god is a Brahmin. The highest is a Kshatriya. Lord Shiva must be a Scheduled Caste or a Scheduled Tribe. Because he sits in a cemetery with a snake… they have given him very little clothes also to wear. I don't think Brahmins can sit in the cemetery. So if you see, clearly, the gods anthropologically do not come from the upper caste. Including Lakshmi, Shakti, all the gods. Or if you take Jagannath, very much a tribal. So, why are we still continuing with this discrimination, which is very, very unhuman.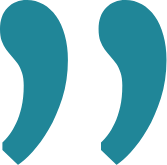 That's what the Vice Chancellor of Jawaharlal Nehru University Santishree Dhulipudi Pandit said in a keynote speech at an event organised by the government. She also claimed that according to the Manusmriti, all women are "shudras"—which is "extraordinarily regressive." Appointed in February as JNU's first female VC, Pandit has been taking a different line in a campus rocked by violence in recent years. You can read a lengthier interview with her here. Or you can read why The Wire is unhappy with her appointment.
Good advice needed! We recently launched a crowd-sourced version of I Recommend—because everyone needs advice when they have stuff to buy. By popular demand, our next edition of I Rec will feature all kinds of snacks—healthy or just delicious. The sheer variety in the grocery aisles makes shopping feel like a round of Russian roulette. Pretty please, help your fellow splainer subscribers by recommending your tried-and-tested faves. Fill out a handy form here. ICYMI: Here are our previous editions on the perfect red lipstick, all kinds of athletic shoes, sunscreens and watches.

Give the gift of splainer: If you've been enjoying your splainer subscription, be sure to send along your referral link (see below). It offers a free month of splainer to anyone you want. You can send it to friends & fam—or post it on Insta, Facebook or Twitter. Each time you share this link—along with a message of why you love us—it is also a huge gift to us. So please share widely and help us grow!
Share your love, refer splainer and offer one month free.
REF_CODE

The IPL effect: The era of Indian global domination
The TLDR: The insane success of the Indian Premier League has inspired the creation of a number of copycat tournaments around the world—with most teams owned by Indian owners. But is this good for the sport?

Read our Big Story here. If you are not logged in to our website, please do so below:
Login
Don't have an account? Create a free one here.
In today's edition
An important note for splainer subscribers
Good news for Indian football
This is what will give you cancer
Musk vs Twitter gets nasty…for others
China reopens doors for Indian students
Say hello to amazing 'artificial leaves'
Will Smith's plummeting popularity
Mt Kilimanjaro is now selfie-friendly
Jadavpur U gets creative
Masaka kids' cover of 'As It Was' by Harry Styles
A crazy-sized moth spotted in Washington state
A new pop-up to "help cat owners understand how their cats experience food"
Exquisite photographic prints made with sunlight on leaf pigments
Read today's edition here. If you are not logged in to our website, please do so below:
Login
Don't have an account? Create a free one here.
Share your love!

Sign up your friends & fam (and anyone else!) by copy/pasting your special referral link below! Or just click on the link and share that specially coded subscription page the usual way. We will say a big 'thank you' by offering you a very nice token of our appreciation. Check out our FAQs. to know more. We grow and thrive because of you!

REF_CODE

Become a subscriber!

Discover why smart, curious people around the world swear by splainer!

Sign Up Here!
Gift splainer today!

Love spending your mornings with us? Share the joy by gifting a subscription to someone you ❤️

Gift splainer
Complaints, suggestions or just wanna say hi? Talk to us at talktous@splainer.in
| | | |
| --- | --- | --- |
| | Join our community | |
You are receiving this email because you opted in via our website.
Unsubscribe from this list.