Dive In
It's weird. I felt like he didn't do anything amazing today…But he was just so composed. That's what I was just thinking to myself. In big moments, it just felt like he was never rattled. I feel like that's his greatest strength: He just never looks rattled.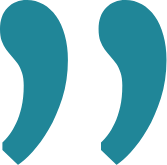 That's what Nick Kyrgios said after losing to Novak Djokovic 4-6, 6-3, 6-4, 7-6 (3) in the men's final of the Wimbledon. Oddly enough, Djoko will still drop 2,000 points in his ranking despite the win. The reason: Wimbledon was stripped of its ranking points after it decided to ban all Russian players. But the rules didn't stop Russian-origin Elena Rybakina—who now represents Kazakhstan—from taking the women's trophy home. She beat Ons Jabeur—the first Arab and the first African woman to reach the final. When asked about the Ukraine war after the win, "Rybakina said her English was not good enough to understand the question, the only time during 30 minutes of questioning she made that claim."

Give the gift of splainer: If you've been enjoying your splainer subscription, be sure to send along your referral link (see below). It offers a free month of splainer to anyone you want. You can send it to friends & fam—or post it on Insta, Facebook or Twitter. Each time you share this link—along with a message of why you love us—it is also a huge gift to us. So please share widely and help us grow!
Share your love, refer splainer and offer one month free.
REF_CODE

Exit, Gotabaya Rajapaksa. Enter, chaos
The TLDR: In an unprecedented show of popular rage, hundreds of thousands of Sri Lankans swarmed Colombo to evict their president and prime minister. But there is no clear path out of this crisis—as both the military and opposition struggle to maintain stability.

Read our Big Story here. If you are not logged in to our website, please do so below:
Login
Don't have an account? Create a free one here.
In today's edition
A big investigation into Uber
The assasination of Shinzo Abe: A quick catch up
Mohammed Zubair: The latest update
It's official: Elon Musk nixes Twitter deal
Regular working out and weekend working out reap the same benefits
In Keto vs Mediterranean diets: the latter wins
Amnesty India has to pay a big penalty
66-year-old Mansour Bahrami's insane shot at Wimbledon
Is it good to have a little less purpose-driven life?
A guide to pathological liars, and how to spot them
Does distance make the heart grow fonder?
The horrors of visiting a gynaecologist in India
Read today's edition here. If you are not logged in to our website, please do so below:
Login
Don't have an account? Create a free one here.
Share your love!

Sign up your friends & fam (and anyone else!) by copy/pasting your special referral link below! Or just click on the link and share that specially coded subscription page the usual way. We will say a big 'thank you' by offering you a very nice token of our appreciation. Check out our FAQs. to know more. We grow and thrive because of you!

REF_CODE

Become a subscriber!

Discover why smart, curious people around the world swear by splainer!

Sign Up Here!
Gift splainer today!

Love spending your mornings with us? Share the joy by gifting a subscription to someone you ❤️

Gift splainer
Complaints, suggestions or just wanna say hi? Talk to us at talktous@splainer.in
| | | |
| --- | --- | --- |
| | Join our community | |
You are receiving this email because you opted in via our website.
Unsubscribe from this list.