Dive In
We walk out and, just as you would kind of go, 'Oh you!' and give someone a little punch in the arm, you know, like a joke-around, she goes, 'Oh you!' and she reaches over and she bites me on my arm.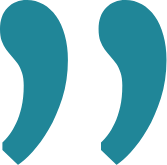 That's Michael Douglas explaining why he refused to co-star with legendary actress Debra Winger in 'Romancing the Stone'—who apparently bit him out of the blue while discussing the role. Also this: "When Douglas eventually had to meet with the studio, he said he 'broke down in tears and told the executives, 'I can't go to the jungle with her—she bit me in the arm!' I can't do it!'" They eventually picked Kathleen Turner and the rest is history.
Check out the awesome Vir Sanghvi AMA: Last month, we hosted a brilliant conversation with the author—who spoke at length and with great insight about anti-Muslim politics, food writing, Indian media and so much more. Be sure to watch it here.

Please be sure to share splainer: If you've been enjoying your splainer subscription, be sure to send along your referral link (see below). It offers a free month of splainer to anyone you want. You can send it to friends & fam—or post it on Insta, Facebook or Twitter. Each time you share this link—along with a message of why you love us—it is also a huge gift to us. So please share widely and help us grow!
Share your love, refer splainer and offer one month free.
REF_CODE

The battle for Gujarat: Early shots fired!
The TLDR: 'Garje Gujarat' was the BJP's 2017 campaign slogan—and they seem to be fully embracing it as the state gets ready for its next state election. The latest sign: the repeated attempt to arrest independent MLA Jignesh Mevani. So why is the saffron party so trigger-happy when it comes to Mevani?

Read our Big Story here. If you are not logged in to our website, please do so below:
Login
Don't have an account? Create a free one here.
In today's edition
No heat wave relief for India
Elon Musk's Twitter takeover
The Russian invasion: The latest update
Dhoni stages a comeback
Indian company's controversial pesticide plan
James Webb takes pretty pictures
Bill Murray admits to bad behaviour
A Chinese woman's enthusiastic rendition of 'Aankhein khuli ho'
The unexpected rise of Judaism in Nigeria
Can a viral psychology test measure your creativity?
A flurry of 'bankable female leads'
The rising popularity of leg-lengthening surgery among men
Read today's edition here. If you are not logged in to our website, please do so below:
Login
Don't have an account? Create a free one here.
Share your love!

Sign up your friends & fam (and anyone else!) by copy/pasting your special referral link below! Or just click on the link and share that specially coded subscription page the usual way. We will say a big 'thank you' by offering you a very nice token of our appreciation. Check out our FAQs. to know more. We grow and thrive because of you!

REF_CODE

Become a subscriber!

Discover why smart, curious people around the world swear by splainer!

Sign Up Here!
Gift splainer today!

Love spending your mornings with us? Share the joy by gifting a subscription to someone you ❤️

Gift splainer
Complaints, suggestions or just wanna say hi? Talk to us at talktous@splainer.in
| | | |
| --- | --- | --- |
| | Join our community | |
You are receiving this email because you opted in via our website.
Unsubscribe from this list.