Dive In
Our world has never been all white, fantasy has never been all white, Middle-earth is not all white.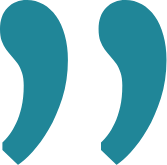 That's what the cast of 'The Lord of the Rings: The Rings of Power' declared in a statement condemning the "the relentless racism, threats, harassment, and abuse some of our castmates of colour are being subjected to on a daily basis." It was released in response to months of trolling of the series for casting actors of colour as humans, elves, dwarfs, and harfoots. The same has happened with other fantasy series like Netflix's 'The Sandman' and HBO's 'House of the Dragon'.
Brand new way to share splainer: Have you noticed the new 'gift box' icon? It's at the top of each edition on the website—and at the bottom of the screen on your app. You can now give five full editions of splainer each month—by just copying that link. Nope, the person doesn't have to log in to read—but it expires after two weeks. The tool also makes it much easier to share a Big Story or any other splainer content on social media—which is something many of you have asked for in the past. So c'mon, make us go viral:)

Don't forget: You can also offer one free month by sharing your referral link—which is more valuable than ever. It's essentially a Rs 299 free coupon to take splainer for a ride. The referral link is right below—to copy and share widely with anyone you want.
Share your love, refer splainer and offer one month free.
REF_CODE

The Queen is dead, all hail the King!
The TLDR: Queen Elizabeth II died at the age of 96—ending an astonishing 70-year reign. It marks the end of an era—for the royal family, Britain and perhaps the world—which has changed so very much since she first ascended the throne. We take a look at her life—and what's next for the Windsors.

Read our Big Story here. If you are not logged in to our website, please do so below:
Login
Don't have an account? Create a free one here.
In today's edition
A powerful new malaria vaccine
Good news about Parkinson's disease
Asia Cup: end of Virat's long, dry spell
Amazon wants you to belt up!
The strange link between tweets and temperatures
Artificial sweeteners are no good for you
Peppa Pig embraces queer couples
China cracks down on overpriced mooncakes
A new way to 'buy' digital art
'Salt Farm Workers Harvesting' by Saurabh Sirohiya
Good stuff to watch and listen
A list of good reads
Read today's edition here. If you are not logged in to our website, please do so below:
Login
Don't have an account? Create a free one here.
Share your love!

Sign up your friends & fam (and anyone else!) by copy/pasting your special referral link below! Or just click on the link and share that specially coded subscription page the usual way. We will say a big 'thank you' by offering you a very nice token of our appreciation. Check out our FAQs. to know more. We grow and thrive because of you!

REF_CODE

Become a subscriber!

Discover why smart, curious people around the world swear by splainer!

Sign Up Here!
Gift splainer today!

Love spending your mornings with us? Share the joy by gifting a subscription to someone you ❤️

Gift splainer
Complaints, suggestions or just wanna say hi? Talk to us at talktous@splainer.in
| | | |
| --- | --- | --- |
| | Join our community | |
You are receiving this email because you opted in via our website.
Unsubscribe from this list.