This weekend, the Advisory brings to you a selection of winners of the Dog Photography Awards 2022 edition. The Awards were created by dog photographers Audrey Bellot and Claudio Piccoli and are open to professional, amateur and student photographers under four categories: Portrait and Landscape, Studio, Action and Dogs and People.
They received about 1400 applications from 50 countries and the results are beautiful:)
The lead image above is by Kjara Kocbek who took the image of her Red Merle Australian Shepherd at sunrise in Slovenia. It won second place in the Action category.
One: This photo titled 'The Avalanche Rescuedog' won first place in the Portrait and Landscape category. Taken by Dalia Fichmann in Switzerland, this image features a Border Collie named Kyron who dug through the snow to find Fichmann.
Two: Titled 'She is Bagheera', this image was captured by Francisco Junior Mura during an obstacle course in the agility dog competition in Italy. It won first place in the Action category. FYI: Bagheera is a Border Collie.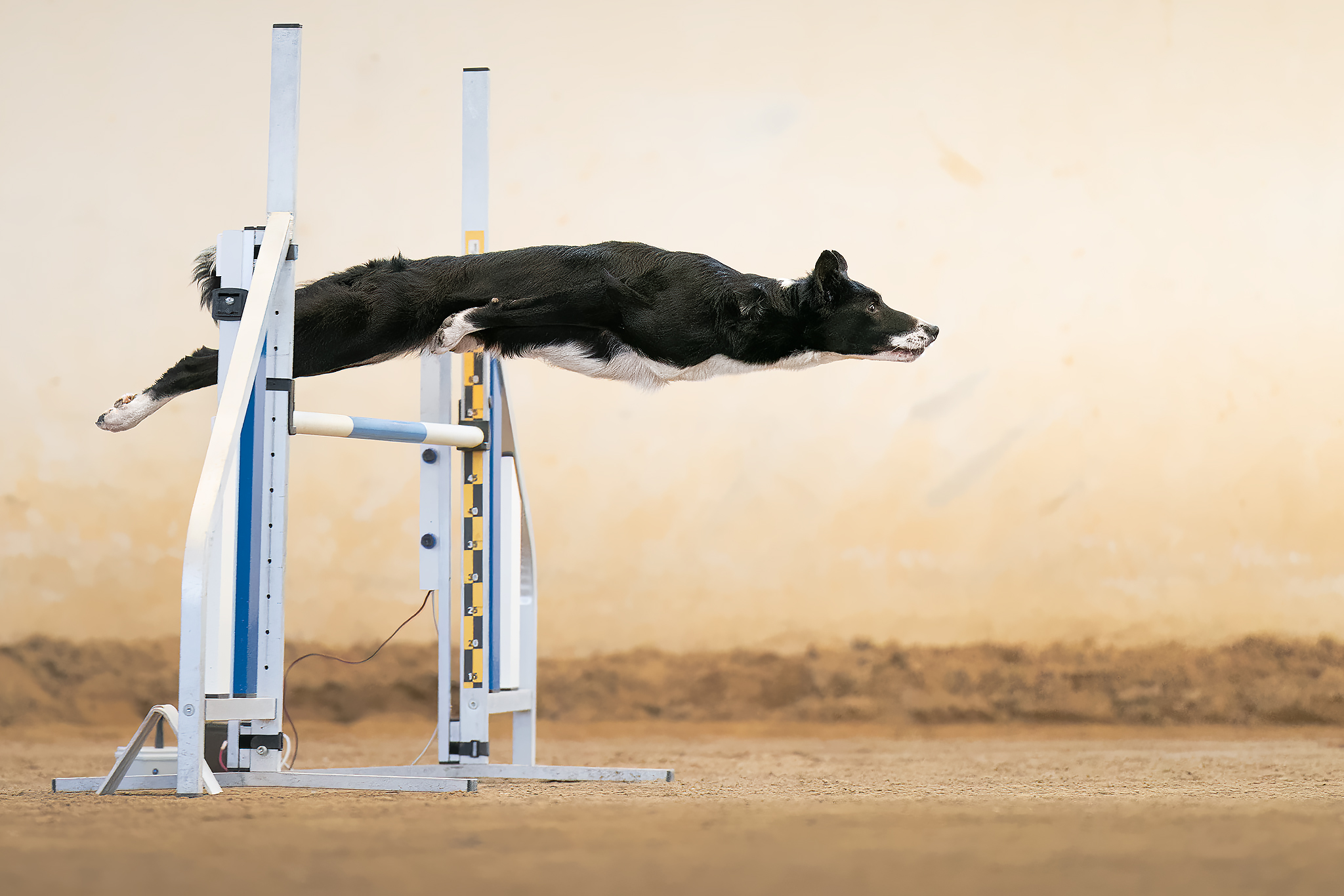 Three: This wrinkled wonder is a photo of an English Bulldog titled 'Things are looking up'—shot by UK photographer Su Kaye. It placed first in the Studio category.
Four: This shot of a newborn puppy—captured by Daniela Schmid in Germany—won third place in the Studio category.
Five: This lovely photograph of a Greenland Dog captured by Joanne Liu won third place in the Portrait and Landscape category. FYI: Greenland Dogs are exclusively used as working sled dogs but climate change has reduced demand in favour of skidoos that work better in marginal ice conditions. Over the years the population of Greenland Dogs has plummeted from 30,000 to 15,000.
Six: We often love the finalists almost as much as we heart the winners. Like this image of an Azawakh sitting atop a hay bale by Sanna Sander.
Seven: This finalist is perfect for Valentine's week. Get a nice blow out and a studio photo with your loved one like these two poodles captured by Kateryna Mumzhynska.