A list of curious facts
One: We're a bit mad about architecture—especially the fantastical kind. This is also why 'Blade Runner' remains a die-hard favourite. But this fabulous story is rooted in fact. Many of the iconic New York City buildings are not the vision of an architect—but someone called an "architectural renderer"—which is the person who draws buildings conceived by great architects. But Hugh Ferriss (1889-1962) was so much more. This guy "shaped the skyline of New York, helped to create Art Deco architecture, and even inspired Gotham City."
His "moody chiaroscuro renderings of skyscrapers"—shaped both a very real city and its memorable imagined avatars. New York Times and The Nonist have more on Ferris—or for a quicker read, this Twitter thread from Cultural Tutor. Here are two of our favourite Ferris' buildings. One is real—the Chrysler Building (see below)—and one is a futuristic vision that never came to be (See: lead image).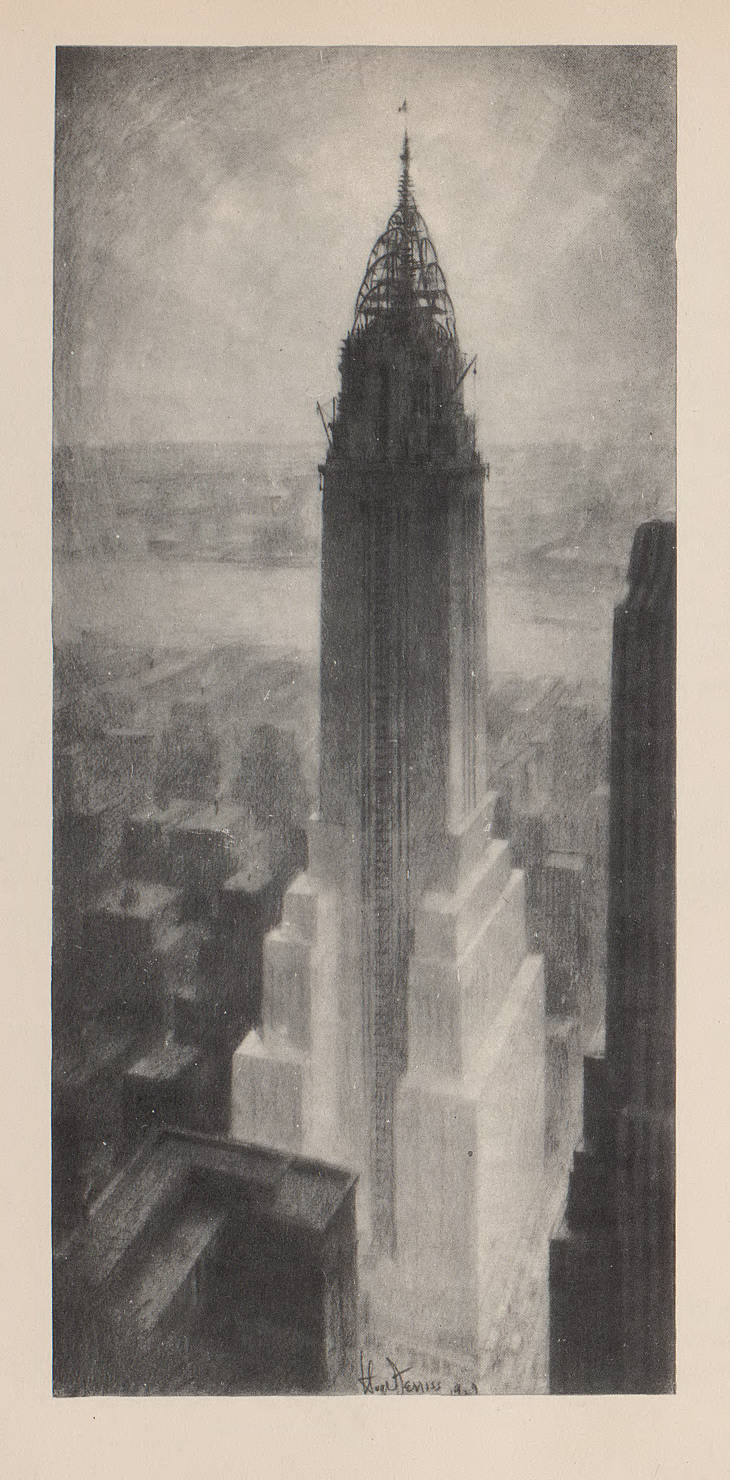 Two: To mark his November 14 birth anniversary, we offer you this little nugget: Did you know that Pandit-ji won a Grammy in 2017? Well sort of. Saxophonist and composer Ted Nash set his famous "Tryst With Destiny" speech to music. Nash won the award for a track titled 'Presidential Suite: Eight Variations on Freedom'. Apart from Nehru, the composition includes speeches by John F Kennedy, Franklin D Roosevelt, Lyndon B Johnson, Ronald Reagan, Winston Churchill, Aung San Suu Kyi and Nelson Mandela.
So we are a wee bit ambivalent about keeping the same company as Suu Kyi, but okay. FYI: there is a version with Deepak Chopra reading the speech—and it's just plain awful. Nash explains why he included Nehru's speech in this interview with Governance Now. You can see the clip of the Nehru bit below:
Three: Indians are all about mushroom coffee these days. What's that? "Imagine the same taste of coffee, but with about 25-30% of the coffee powder being made of mushrooms"—says one maker. Though, eeks, why? One reason: It apparently tastes like an "earthy coffee… with a dash of nuttiness"—but it won't give you acid reflux or caffeine-induced insomnia.
What's interesting: There are no shitake or oyster mushrooms in this cuppa. Mushroom coffee instead uses medicinal varieties such as reishi, lion's mane, chaga and cordyceps. The kinds that are typically inedible in their natural state—and unlikely to end up on your pizza or pasta. But they are also far more healthy:
Medicinal mushrooms are mostly inedible when raw. But they are loaded with nutrients, which are extracted using a solvent like alcohol or hot water… Non-culinary mushrooms—species typically too tough to eat, with an unpleasant taste, texture or smell—typically have higher concentrations of beta glucans (polysaccharides) and, often, other bioactive compounds. Good for the heart, beta glucans stimulate the growth and activity of intestinal microbiota and may improve everything from brain function to cancer prevention.
Forbes and Discover have more on the coffee—while The Hindu looks at its growing popularity in India. Outlook reviews the best Indian brands—see how useful we are?