Researched by: Rachel John & Aarthi Ramnath
Nipah returns to Kerala
Two people have died due to the lethal virus, and four other cases have been identified. They include a nine-year-old child who is in critical condition. Reminder: the Case Fatality Ratio—percentage of infections that result in death—is very high for Nipah: 50%. The government has already begun contact tracing. There are 168 people on the contact list of one of the deceased—while the other has 158. Of these, 127 are health workers. Read our Big Story for more on the virus. (Indian Express)
Get your iPhone 15 already!
Apple rolled out its newest generation of iPhones at its gala launch day. It was slated to be the biggest update in three years. The reviews are mixed. Gizmodo calls it a real update—worth trading in your older model. Quartz is unimpressed, noting: "As with previous new models of Apple's mobile phone, it will have a slightly better camera, a slightly better screen, and a slew of other marginal improvements and options (for example, it now comes in pink)." The market wasn't blown away either—with Apple stocks dropping by 2%. Mint has a handy list of all the products launched at the event.
The happy news: it comes with a standard port for charging instead of that special lightning kind. The price for the top range in the US is $1,599 if you opt for all the bells and whistles. The price for the basic version in India is Rs 79,900—while the Pro Max is Rs 159,900.
Key point to note: According to Bloomberg, the phone will be available in India on launch day. Why this matters to India:
While the vast majority of iPhone 15s will come from China, that would be the first time a latest generation, India-assembled device is available on the first day of sale, they said, asking not to be identified as the matter is private. It would also underscore India's growing production prowess, and reflect a significant departure from Apple's previous strategy of selling mostly Chinese-made new devices to frenzied customers across the world.
FYI: Foxconn factory in Tamil Nadu started assembling iPhone 15 last month and other Apple suppliers in India will also begin production soon. (Bloomberg News via Economic Times)
Rising toll of floods in Libya
More than 5,300 are feared dead—the final count may be even higher while 10,000 are still missing. The country has been devastated by Storm Daniel but the worst hit is the town of Derna—which was flooded when the dams nearby burst on Sunday night. Associated Press via The Hindu has lots more on how lack of governance and political chaos is making everything worse. Meanwhile in Morocco: nearly 100,000 children have been affected by the earthquake—which we explained in this Big Story.
Yet another Ashoka University data controversy
The context: In July, the university distanced itself from a pre-publication paper by one of its faculty members. The reason: Sabyasachi Das' research claimed that the BJP disproportionately wins narrow elections in constituencies due to vote manipulation. This Big Story by Samarth Bansal decodes the claims in detail.
What happened now: The Wire reports that the president of the Trivedi Centre for Political Data has been forced out. Belgian political scientist Gilles Verniers is a well-known expert in data-driven analysis of state and national elections—and the centre publishes datasets used widely by researchers. The entire board of the centre—which contains a number of well-known academics—has dissolved itself in protest. Ashoka, however, claims that all professors who do not receive tenure after three years are asked to leave—Verniers included. The Wire has the open letter released by board members. (Scroll)
India heads for Asia Cup finals
India beat defending champions Sri Lanka by 41 runs in a low-scoring Super Four contest. The defeat ended Sri Lanka's 13-match winning streak in one-day internationals. But it was a good day for spinner Dunith Wellalage who claimed 5-40. Sri Lanka must now beat Pakistan in its last Super 4 game on Thursday to qualify for the Sunday's final. (Associated Press)
A landmark climate change lawsuit
For the very first time, a group of nine island nations have moved an international court—to seek climate justice from countries that are responsible for a great part of greenhouse gas emissions. Appearing before the International Tribunal for the Law of the Sea, they will argue that these countries are legally obligated to reduce marine pollution under the 1982 United Nations Convention on the Law of the Sea. The treaty has been ratified by 168 nations—but not the US. If the case is successful, these members will be directed to take steps to protect the marine environment.
Point to note: "Representatives of more than 50 countries, including large emitters of greenhouse gases including China, India and European Union members, have asked to participate via oral or written interventions." We did a two-part explainer on how rising sea levels will affect all nations—and how the nation of Tuvalu is dealing with its imminent extinction. (New York Times, paywall, The Guardian)
Moving on to the World Bank: A new report claims that the global financial institution spent $3.7 billion on something called 'trade finance'—which funded fossil fuel industries:
For instance, if an oil developer in Nigeria wanted to import drilling or refining equipment, trade finance could provide a guarantee to the equipment manufacturer that the payment for the goods would be made.
The money is funnelled through the bank's private finance arm—the International Finance Corporation (IFC)—which deals heavily with oil-producing countries in the Middle East and Africa. Its transactions are not publicly available—and researchers claim that it allows fossil fuel companies to "access public money this way, without drawing attention to themselves." IFC has issued a strong denial. (The Guardian)
Three things to see
One: The hardworking James Webb Space Telescope has offered up a new gift: a potentially habitable planet outside our solar system. Called K2-18 b, it is 8.6X the size of Earth and shows tantalising traces of carbon dioxide and methane—which indicates the likely presence of oceans on its surface. Space.com has more nerdy details if you want them. See an artist's rendition of K2-18 b below: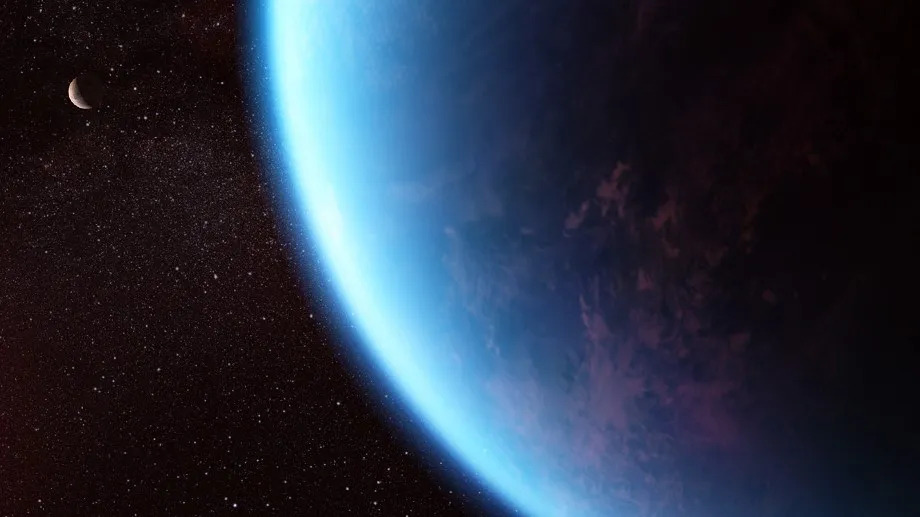 Two: The residents of São Lourenço de Bairro in Portugal were treated to an unexpected sight: a river of red wine. The cause: two storage tanks in the local distillery burst open for unknown reasons. At least, 580,000 gallons of wine—enough to fill an Olympic-size swimming pool—flowed down the streets. NBC News has more on why declining demand for wine is an indirect cause of this alcoholic flash flood.
Three: Fans of Vicky Kaushal rejoice! The actor returns to the big screen in 'The Great Indian Family'—playing the "undisputed king of bhajans." Watch the trailer for the plot twist. Written and directed by Vijay Krishna Acharya, the movie is set to release on September 22. (Indian Express)