Dive In
We, the counselors of Southaven Middle School, would like to have an opportunity to offer some healthy literature to your daughter on maintaining a positive body image. We are also providing girls with shapewear, bras, and other health products if applicable.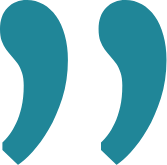 That's from a note sent by a school in Mississippi—titled "Why Do Girls Suffer from Body Image?" Maybe because their school authorities think squeezing teenage bodies into uncomfortable spandex is a way to improve it? The note also asked parents to indicate what size their daughters would wear. Happily, one of the mothers challenged this insanity, and the school has since backtracked.

ICYMI: We are now republishing Samarth Bansal's Substack newsletter The Interval. We sent the latest edition on Saturday. This edition offers a detailed critique of The Wire's investigation into a secret BJP app called TekFog. You can check it out here—and the editor's note which has more on Samarth's background and journalism. Reminder: We also send Champaca's newsletter on the last Sunday of every month. We hope to collaborate with a variety of such thought-partners to bring you quality weekend content this year.

The Kerala nun rape case: Decoding the verdict
The TLDR: On Friday, former bishop Franco Mulakkal was acquitted on charges of repeatedly raping a nun. The history of the case reveals the rot inside the Catholic Church in India—while the ruling exposes the deep-seated misogyny of our male judges.
Researched by: Sara Varghese & Ankita Ghosh
First, a quick timeline of the case
In June, 2018, a senior nun

files an FIR

in Kerala alleging that Franco Mulakkal—then the bishop of the Jalandhar diocese—has raped her at least 13 times between 2014 and 2016. The allegations included being forced to perform "unnatural sex"—which is legal code for anal or oral intercourse.

Point to note: she's already spent

over a month

filing complaints with Church leaders—including Cardinal Mar George Alancherry, the senior most Catholic priest of the country, and the Vatican envoy to India—but to no avail.

Mulakkal

alleges

that the rape allegation was fabricated—and part of a conspiracy to bring him down.

He also

claims

that the accuser was motivated by revenge. In 2016, her cousin filed a complaint with the Church alleging that she was having an illicit affair with the cousin's husband. Mulakkal stripped her of all senior responsibilities in response.

The accuser draws the support of a group of nuns who launch

a hunger strike

demanding the arrest of the bishop. Their order—Missionaries of Jesus—instead

orders a probe

into the six nuns—including the accuser.

Point to note: This is the

first time

that Catholic nuns in India have flouted their holy vows to defy the Church.

Mulakkal is stripped of his pastoral duties in September, 2018—and arrested soon after. But he also receives bail within a month.

Adding to the twists and turns: One of the key prosecution witnesses, Father Kuriakose is

found dead

in Mulakkal's diocese in Jalandhar in October—raising questions of foul play. According to Kuriakose,

many nuns

had complained about Mulakkal.

The trial finally begins in September, 2020—after months of Mulakkal doing his best to get the charges dismissed, including moving the Supreme Court.

It concludes on January 10, 2022, and the ruling was pronounced on Friday, January 14.
Quote to note: The case revealed the ugly misogyny of leading members of the Catholic community in Kerala, including MLA PC George who declared in 2018:
"Is there any doubt that the nun is a prostitute? Twelve times it was pleasure, 13th time it became a rape? Where was she when it happened 12 times? Whom is she telling this to? Why did she not complain on the first time it happened?… Let the three sisters be examined. Let us see if they are holy."
Next, the ruling

New rules for airbags
All cars manufactured in India starting October 1, 2022, must have at least six airbags—as opposed to the current requirement of two front airbags. Manufacturers now must also include two side airbags and two curtain airbags to protect the occupants of the back seat. Indian Express explains why six airbags are a good thing. (Reuters)
Speaking of new features: WhatsApp is developing a drawing tool for Android users that will allow you to edit, write or blur images in photos and videos. But the feature is still in beta and there is no launch date. (Mint)
Speaking of apps: Looking for Wordle, the online game that has taken the world by storm? Don't go looking for the app because it is available only on the browser (here). The unintended beneficiary of all this buzz is a completely different app—created five years ago—also called on Wordle. It suddenly received 150,000 downloads in the span of a few days—and earned a flood of money. The Wordle app creator has now teamed up with the Wordle game creator to donate the proceeds to charity. Read Steve Carotta's Twitter thread talking about this life-is-weird story. (Games Radar)
A 'sex scandal' at the Acropolis
Greek authorities are vowing to take legal action against LGBTQ+ activists who shot a brief sex scene between two men at the famous ancient citadel in Athens. The scene in the short film titled 'Departhenon' is intended to create "a fissure… at the archaeological site… which is symbolically charged with nationalistic and heteronormative elements, so that the saught eroticism can flourish." The Culture ministry was not impressed: "The archeological site of the Acropolis does not lend itself to activism or any other action that offends or shows a lack of respect to the monument." (Vice)
Login
In today's edition
The most charming guide to Carnatic music!
When did being 'cringe' become the ultimate sin?
The history of women's relationship with fitness culture
Did you know Italians weren't too enamoured with pizzas?
Why are parts of the world experiencing a great potato shortage?
Login
Share your love!

Sign up your friends & fam (and anyone else!) by copy/pasting your special referral link below! Or just click on the link and share that specially coded subscription page the usual way. We will say a big 'thank you' by offering you a very nice token of our appreciation. Check out our FAQs. to know more. We grow and thrive because of you!

REF_CODE

Become a subscriber!

Discover why smart, curious people around the world swear by splainer!

Sign Up Here!
Gift splainer today!

Love spending your mornings with us? Share the joy by gifting a subscription to someone you ❤️

Gift splainer
Complaints, suggestions or just wanna say hi? Talk to us at talktous@splainer.in
| | | |
| --- | --- | --- |
| | Join our community | |
You are receiving this email because you opted in via our website.
Unsubscribe from this list.