Dive In
[Y]ou are fighting for our motherland, its future, so that nobody forgets the lessons of World War II, so that there is no place in the world for torturers, death squads and Nazis.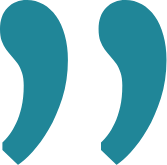 That's what Russian President Vladimir Putin said in his Victory Day speech—which, however, did not contain any formal announcement of war—contrary to what was widely expected. In his video response to Putin, Ukrainian President Zelensky quipped: "Very soon there will be two Victory Days in Ukraine. And someone won't have any."

Please be sure to share splainer: If you've been enjoying your splainer subscription, be sure to send along your referral link (see below). It offers a free month of splainer to anyone you want. You can send it to friends & fam—or post it on Insta, Facebook or Twitter. Each time you share this link—along with a message of why you love us—it is also a huge gift to us. So please share widely and help us grow!
Share your love, refer splainer and offer one month free.
REF_CODE

The language wars over Hindi: Part 1
The TLDR: In recent weeks, there has been great social media sparring over Hindi—and claims that it is our national language. What is the root of this stubborn hostility to Hindi? What did our founding fathers intend, and where are we now? In this first part, we look at the history of our linguistic legacy—in the formation of the states and the framing of the Constitution.

Read our Big Story here. If you are not logged in to our website, please do so below:
Login
Don't have an account? Create a free one here.
In today's edition
Sri Lanka PM Rajapaksa resigns
The Philippines has a new President
Bulldozer politics: The Shaheen Bagh edition
A UK row over a Punjab arrest
IndiGo's tone deaf apology
Wrong trees in the wrong places
The "right to nap" at work
Fred Savage fired for misconduct
A lovely visual ode to female friendship
Say hello to a delicious samosa pie
Did you know you can order one big McDonald's sandwich made of different items from the menu?
The world's first ever space hotel
Did you know extreme pogo-stick riding is a thing?
Read today's edition here. If you are not logged in to our website, please do so below:
Login
Don't have an account? Create a free one here.
Share your love!

Sign up your friends & fam (and anyone else!) by copy/pasting your special referral link below! Or just click on the link and share that specially coded subscription page the usual way. We will say a big 'thank you' by offering you a very nice token of our appreciation. Check out our FAQs. to know more. We grow and thrive because of you!

REF_CODE

Become a subscriber!

Discover why smart, curious people around the world swear by splainer!

Sign Up Here!
Gift splainer today!

Love spending your mornings with us? Share the joy by gifting a subscription to someone you ❤️

Gift splainer
Complaints, suggestions or just wanna say hi? Talk to us at talktous@splainer.in
| | | |
| --- | --- | --- |
| | Join our community | |
You are receiving this email because you opted in via our website.
Unsubscribe from this list.