Dive In
If Putin was a woman, which he obviously isn't, but if he were, I really don't think he would've embarked on a crazy, macho war of invasion and violence in the way that he has. If you want a perfect example of toxic masculinity, it's what he's doing in Ukraine.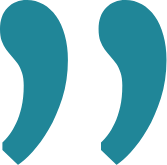 That's UK PM Boris Johnson testing out a novel line of attack on Russian President Vladimir Putin. Kremlin's response: "Old Freud during his lifetime would have dreamed of such an object for research." OTOH, some women psychologists think that Vlad has far greater problems: "Ruthless, psychopathic, murderous and despotic—toxic masculinity is the least of Putin's disturbing character traits." Besides, why should men have a monopoly on bad behaviour?:)
Stuff to check out: On the latest episode of the splainer podcast 'Press Decode,' the team looks at how the idea of 'rights' plays out in India—be it the arrest of Mohammed Zubair or access to abortion. Be sure to head over to the IVM website, Spotify or Apple Podcasts to listen to it.
Good advice needed! We recently launched a crowd-sourced version of I Recommend—because everyone needs advice when they have stuff to buy. By popular demand, our next edition of I Rec will feature all kinds of sunscreens. Pretty please, help your fellow splainer subscribers by recommending your tried-and-tested faves. Fill out a handy form here.
Give the gift of splainer: If you've been enjoying your splainer subscription, be sure to send along your referral link (see below). It offers a free month of splainer to anyone you want. You can send it to friends & fam—or post it on Insta, Facebook or Twitter. Each time you share this link—along with a message of why you love us—it is also a huge gift to us. So please share widely and help us grow!
Share your love, refer splainer and offer one month free.
REF_CODE

What's in your wardrobe: Is that dress really 'sustainable'?
The TLDR: This week, global fashion giants announced that they will review a key ranking system widely used to measure the sustainability of their clothes—after its metrics were revealed to be dubious. We look at how the word 'sustainable' has become almost meaningless in the industry—which is the second biggest polluter in the world after oil.

Read our Big Story here. If you are not logged in to our website, please do so below:
Login
Don't have an account? Create a free one here.
In today's edition
Uddhav Thackeray has left the building
Rajasthan killing: The latest update
Mohammed Zubair: The disappearing Twitter account
The rupee is falling, falling, falling
Indians really trust their social media
Airbnb nixes your right to party
But Spotify wants you to throw a karaoke party
No underage drinking… of coffee or tea!
'Oh Snap!' by Panama Barak: One of the finalists for the Urban Wildlife Photography Awards
A list of awesome new releases
Quick fixes, aka a few varied recommendations
Read today's edition here. If you are not logged in to our website, please do so below:
Login
Don't have an account? Create a free one here.
Share your love!

Sign up your friends & fam (and anyone else!) by copy/pasting your special referral link below! Or just click on the link and share that specially coded subscription page the usual way. We will say a big 'thank you' by offering you a very nice token of our appreciation. Check out our FAQs. to know more. We grow and thrive because of you!

REF_CODE

Become a subscriber!

Discover why smart, curious people around the world swear by splainer!

Sign Up Here!
Gift splainer today!

Love spending your mornings with us? Share the joy by gifting a subscription to someone you ❤️

Gift splainer
Complaints, suggestions or just wanna say hi? Talk to us at talktous@splainer.in
| | | |
| --- | --- | --- |
| | Join our community | |
You are receiving this email because you opted in via our website.
Unsubscribe from this list.