Dive In
I "Composed" ,"Written" ,"sung"& "Performed" Enjoy Enjaami. Nobody gave me a Tune, Melody or a Single word to write this one.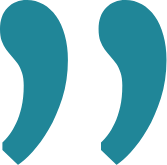 That's what rapper Arivu wrote on his Insta account—after the song was credited to composer Santosh Narayanan when 'Enjoy Enjaami' was performed at the Chess Olympiad's opening ceremony. While the original hit was a collab between Arivu and Dhee—his contribution has been repeatedly erased by Narayanan and the AR Rahman-backed music platform Maajja. Narayanan claims the song was Dhee's idea—and he "then composed, arranged, programmed, recorded and co-sang" it. Interesting point to note: past coverage of the song noted that the lyrics are a tribute to Arivu's grandmother who was a slave labourer in a Ceylonese plantation. Also: read our Big Story for lots more detail on Arivu and the controversy.
Good advice needed! We recently launched a crowd-sourced version of I Recommend—because everyone needs advice when they have stuff to buy. By popular demand, our next edition of I Rec will feature all kinds of watches. Pretty please, help your fellow splainer subscribers by recommending your tried-and-tested faves. Fill out a handy form here. ICYMI: Here are our previous editions on the perfect red lipstick, all kinds of athletic shoes and sunscreens.

Give the gift of splainer: If you've been enjoying your splainer subscription, be sure to send along your referral link (see below). It offers a free month of splainer to anyone you want. You can send it to friends & fam—or post it on Insta, Facebook or Twitter. Each time you share this link—along with a message of why you love us—it is also a huge gift to us. So please share widely and help us grow!
Share your love, refer splainer and offer one month free.
REF_CODE

Why is Uncle Sam suing Penguin Random House?
The TLDR: Back in 2013, Penguin merged with Random House to become the biggest publishing house in the world. Then last year, it inked a deal to acquire Simon & Schuster—and was promptly hit by an antitrust lawsuit by the US government. Is there anything wrong if one company publishes most of the books on the market?

Read our Big Story here. If you are not logged in to our website, please do so below:
Login
Don't have an account? Create a free one here.
In today's edition
Jio wins big in 5G auction
US kills Al Qaeda top leader
Zomato makes big changes
TikTok eyes Spotify and Apple
Everything is getting sweeter…
Beyoncé did a Lizzo
Taylor Swift is the 'biggest celebrity CO2 polluter'
A wearable fan for pets in Japan
The teaser trailer for Christopher Nolan's 'Oppenheimer'
A toilet that works with no water or sewage
The outrageously coloured shrimp that can see colour, as well as ultraviolet and infrared
The "world's fastest airliner"
A Lego replica of 'The Office' office
Read today's edition here. If you are not logged in to our website, please do so below:
Login
Don't have an account? Create a free one here.
Share your love!

Sign up your friends & fam (and anyone else!) by copy/pasting your special referral link below! Or just click on the link and share that specially coded subscription page the usual way. We will say a big 'thank you' by offering you a very nice token of our appreciation. Check out our FAQs. to know more. We grow and thrive because of you!

REF_CODE

Become a subscriber!

Discover why smart, curious people around the world swear by splainer!

Sign Up Here!
Gift splainer today!

Love spending your mornings with us? Share the joy by gifting a subscription to someone you ❤️

Gift splainer
Complaints, suggestions or just wanna say hi? Talk to us at talktous@splainer.in
| | | |
| --- | --- | --- |
| | Join our community | |
You are receiving this email because you opted in via our website.
Unsubscribe from this list.