Thursday, November 25 2021
Dive In
We hope to be there [in China] for a long time. The Communist Party is celebrating its 100th year. So is JPMorgan. And I'll make you a bet, we last longer.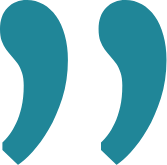 That's JPMorgan Chase CEO Jamie Dimon putting his well-shod foot squarely in his mouth at a panel event. Beijing is notoriously thin-skinned about any China comments—and this one disses the Communist Party itself. Dimon previously said China represents "one of the largest opportunities in the world" for the bank and many of its clients. Quartz explains why the fallout of this off-the-cuff remark matters.
Coming up soon: We are very excited to announce our next Ask Me Anything session with the brilliant Manu Pillai—the author of some of the most articulate and fascinating books on Indian history including 'Ivory Throne: Chronicles of the House of Travancore', and most recently 'False Allies: India's Maharajahs in the Age of Ravi Varma'. You surely have lots of questions to ask him! Reminder: You are the interviewers in our format. Time/Date: 6:30 pm on Saturday, November 27, via Zoom. Sign up here for one of the limited slots.

Stuff to check out: On the latest episode of the splainer podcast 'Press Decode', the splainer team looks at the repeal of the farm laws—and discusses whether restaurants' 'no stag' policies discriminate against gay men with their guest Sandip Roy. That's a must-listen! Be sure to head over to the IVM website, Spotify or Apple Podcasts to listen to it.

A shocking story of a missing baby
The TLDR: An adoption row in Kerala reads like a horror movie: A newborn baby snatched from its mother and illegally given away. What makes it even more shocking: All the protagonists—including the villains—are well-educated communists connected to the ruling party. And as always in India, this is a tale about caste and gender—though for a change, it has a happy ending.
First, meet the main characters
The mother: Anupama S Chandran is a 22-year old physics graduate—who was the first woman to head the students' union of the ruling party Communist Party of India (Marxist). She belongs to an upper caste family.
The father: Ajith Kumar Baby works as public relations officer at a hospital—and was the former leader of the party's youth wing. The 34-year old Dalit Christian met Anupama while they worked for the CPI(M). They began living together three years ago—although Ajith was separated but still not divorced from his wife.
The villain: PS Jayachandran is Anupama's father and a local CPI(M) leader. His father was also a senior functionary in the party. Jayachandran currently works as a bank manager.
Timeline of the 'baby snatch'
Here's how this crime unfolded:
Anupama became pregnant last year—and the couple were eager to have the baby despite the fact that they were not married at the time.

She broke the news to her parents about

1.5 months

before the delivery date.

They persuaded her to return home to have the baby—but then banned her from contacting Ajith. And they took her to the hospital to see if an abortion was possible—at that late stage!! Her father repeatedly hit Anupama, often citing Ajith's caste.

Anupama finally delivered the baby in October. On the way back from the hospital, her father grabbed the baby from the car, and took it away—beating his daughter when she protested. It's the last time she saw her baby.

Her parents assured Anupama that she would get her baby back after her sister's wedding in February—to avoid creating a scandal.

But that never happened. Then her family threatened Anupama with incarceration in a mental health institution if she put up a fight. Ajith too was summoned to the police station five or six times and threatened.

The couple finally reunited in March—with Ajith now divorced—and began their hunt for their child. That search turned into a new nightmare.
Quote to note: When confronted with his actions later on television, Jayachandran said:
"When something like this happens in our home, how do we handle it?... She had no wherewithal to protect the child. We can't do it either. Anupama says the baby's father is a man who has a wife. How can I leave my daughter and her child with him?"
The hunt for the baby

Download our app already!
Both our iOS and Android apps are out. They offer a far more superior reading experience—with lots of features, including the ability to bookmark the stuff you like. We only send one notification per day, and don't use or sell your personal information in any way. So be sure to download it here.
A social media campaign against Sikhs
A new report has uncovered 80 fake accounts—on Twitter, Facebook and Instagram—claiming to be Sikhs. Their main purpose: to delegitimise the farmer protests, claiming they had been hijacked by "Khalistani terrorists." And they were always accompanied by the hashtag #RealSikh. Unlike bot accounts, these were managed by real people—and their posts were often endorsed by verified accounts of public figures. BBC News has more details—or read the author Benjamin Strick's Twitter thread which offers more examples.
Two key studies

One: A new survey shows that at least 33% of Muslims have experienced discrimination in hospitals—compared to 22% of members of Scheduled Tribes. Also notable: "35% of women had to undergo a physical examination by a male doctor without another female person present in the room." (Scroll)
Two: New data shows that climate change is leading to higher 'divorce' rates among albatrosses. The mated-for-life birds would only separate in 1-3% of cases—but that rate is up to 8%. The reason: "warmer waters mean birds are travelling further for food and becoming more stressed, triggering relationship breakdowns." (The Guardian)
A real-life 'Squid Game' death sentence
A man smuggled the Netflix show into North Korea, and sold it to students on USB drives. He has since been caught and sentenced to death. One student who bought a copy received a life sentence, while six others were sentenced to five years of hard labor. (Radio Free Asia)
Login
In today's edition
'Spider-Man: No Way Home' - trailer
A list of good literary reads
Quick fixes, a.k.a. few varied recommendations
Login
Share your love!

Sign up your friends & fam (and anyone else!) by copy/pasting your special referral link below! Or just click on the link and share that specially coded subscription page the usual way. We will say a big 'thank you' by offering you a very nice token of our appreciation. Check out our FAQs. to know more. We grow and thrive because of you!

REF_CODE

Become a subscriber!

Discover why smart, curious people around the world swear by splainer!

Sign Up Here!
Gift splainer today!

Love spending your mornings with us? Share the joy by gifting a subscription to someone you ❤️

Gift splainer
Complaints, suggestions or just wanna say hi? Talk to us at talktous@splainer.in
| | | |
| --- | --- | --- |
| | Join our community | |
You are receiving this email because you opted in via our website.
Unsubscribe from this list.