Dive In
The photographs produced with the anticipatory bail application by the accused reveal that the complainant herself is exposing to dresses which are sexually provocative. Section 354 A (on sexual harassment) will not prima facie stand against the accused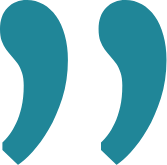 That's how a Kerala court ruled in a case filed against a social activist—granting him anticipatory bail. His lawyers had submitted photographs of the complainant as part of his plea. Yup, the court, in essence, decided that a woman's clothing is relevant to a sexual harassment charge.
Editor's Note: ICYMI, starting September 4—rather, at the stroke of midnight on September 5—our subscription rates are going to jump upwards: Rs 2,999 for an annual subscription and Rs 899 for a quarterly subscription. But don't worry, we've got you covered, until September 4 you can add 3 or 12 months to your subscription at the current prices—Rs 450 or Rs 1,500. Our Big Story explains why splainer is about get very valuable—in every sense of the word:)

Give the gift of splainer: If you've been enjoying your splainer subscription, be sure to send along your referral link (see below). It offers a free month of splainer to anyone you want. You can send it to friends & fam—or post it on Insta, Facebook or Twitter. Each time you share this link—along with a message of why you love us—it is also a huge gift to us. So please share widely and help us grow!
Share your love, refer splainer and offer one month free.
REF_CODE

The great Indian football debacle
The TLDR: For the first time in its 85-year history, the All India Football Federation (AIFF) has been suspended by FIFA—the global governing body of the sport. How in the world did this happen? The answer: Praful Patel.

Read our Big Story here. If you are not logged in to our website, please do so below:
Login
Don't have an account? Create a free one here.
In today's edition
A great Rohingya confusion
The good/bad news about Indian air pollution
The effects of nuclear war on the world
Rishi Sunak to lose the PM race?
A 34-year sentence for using Twitter
A bizarre in-flight tragedy
Very good news about ants
Rabbi Shergill's poignant song, 'Jinhe Naaz Hai Hind Par'
Movement coach Tanya Rawal recommends simple exercises to stay pain-free
Read today's edition here. If you are not logged in to our website, please do so below:
Login
Don't have an account? Create a free one here.
Share your love!

Sign up your friends & fam (and anyone else!) by copy/pasting your special referral link below! Or just click on the link and share that specially coded subscription page the usual way. We will say a big 'thank you' by offering you a very nice token of our appreciation. Check out our FAQs. to know more. We grow and thrive because of you!

REF_CODE

Become a subscriber!

Discover why smart, curious people around the world swear by splainer!

Sign Up Here!
Gift splainer today!

Love spending your mornings with us? Share the joy by gifting a subscription to someone you ❤️

Gift splainer
Complaints, suggestions or just wanna say hi? Talk to us at talktous@splainer.in
| | | |
| --- | --- | --- |
| | Join our community | |
You are receiving this email because you opted in via our website.
Unsubscribe from this list.