Dive In
India scripts history. At a time when 1.3 billion Indians are marking Azadi Ka Amrit Mahotsav, a daughter of India hailing from a tribal community born in a remote part of eastern India has been elected our President!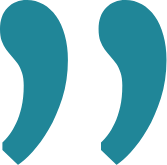 That's what PM Narendra Modi tweeted after Draupadi Murmu won the election to become the 15th President of India. She scored 64.03% of the votes—including a significant number from opposition parties. According to the BJP, as many as 17 MPs and 126 MLAs defied party lines to support her. ICYMI, we did a Big Story with all the details on Murmu.
Stuff to check out: On the latest episode of the splainer podcast 'Press Decode,' the team discusses the great bra ban and other bizarre exam rules—and racism in wildlife conservation. Be sure to head over to the IVM website, Spotify or Apple Podcasts to listen to it.
Don't miss out on the fun! Everyone who attends our online pub quiz has a brilliant time. One big reason: the company is excellent—including our awesome quiz master, Anushree Kaushal—and the camaraderie among splainer subscribers is truly unique. So sign up to join us for an hour of uncomplicated mazaa on Zoom. The deets: Saturday, July 23 at 5:00 pm. A beer in hand is entirely optional!

Give the gift of splainer: If you've been enjoying your splainer subscription, be sure to send along your referral link (see below). It offers a free month of splainer to anyone you want. You can send it to friends & fam—or post it on Insta, Facebook or Twitter. Each time you share this link—along with a message of why you love us—it is also a huge gift to us. So please share widely and help us grow!
Share your love, refer splainer and offer one month free.
REF_CODE

Exit, Mario: Italy's big political crisis
The TLDR: Prime Minister Mario Draghi was forced to resign—after the coalition supporting him collapsed. Now, you may not be that interested in Italian politics, but the leader who replaces him—likely a far-right leader—may throw the EU into total disarray—right when it is most vulnerable.

Read our Big Story here. If you are not logged in to our website, please do so below:
Login
Don't have an account? Create a free one here.
In today's edition
Wickremesinghe's big crackdown
A Ukraine-Russia breakthrough on grain
IPL bigwigs sweep up South African league
Facebook's big India problem: Women
The first ban on gender-neutral language
A Mattel X SpaceX collab
A new cure for haemophilia
'Neeye Oli': an awesome collab between Shan Vincent de Paul, Navz-47, Santhosh Narayanan
Good stuff to watch this weekend
A list of good reads
Read today's edition here. If you are not logged in to our website, please do so below:
Login
Don't have an account? Create a free one here.
Share your love!

Sign up your friends & fam (and anyone else!) by copy/pasting your special referral link below! Or just click on the link and share that specially coded subscription page the usual way. We will say a big 'thank you' by offering you a very nice token of our appreciation. Check out our FAQs. to know more. We grow and thrive because of you!

REF_CODE

Become a subscriber!

Discover why smart, curious people around the world swear by splainer!

Sign Up Here!
Gift splainer today!

Love spending your mornings with us? Share the joy by gifting a subscription to someone you ❤️

Gift splainer
Complaints, suggestions or just wanna say hi? Talk to us at talktous@splainer.in
| | | |
| --- | --- | --- |
| | Join our community | |
You are receiving this email because you opted in via our website.
Unsubscribe from this list.