Dive In
To Bruce's amazing supporters, as a family we wanted to share that our beloved Bruce has been experiencing some health issues and has recently been diagnosed with aphasia, which is impacting his cognitive abilities. As a result of this and with much consideration Bruce is stepping away from the career that has meant so much to him.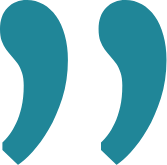 That's from an Instagram post shared by Bruce Willis' daughter Rumer announcing that her father will not be acting any more. Aphasia is "a condition that robs you of the ability to communicate." It can be caused by a stroke, head injury, a brain tumour or a disease.
Stuff to check out: On the latest episode of the splainer podcast 'Press Decode', the splainer team looks at the Will Smith 'thappad' through an Indian lens—which has been missing in the popular debate—including how the protector role plays out in politics. Be sure to head over to the IVM website, Spotify or Apple Podcasts to listen to it.

Please be sure to share splainer: If you've been enjoying your splainer subscription, be sure to send along your referral link (see below). It offers a free month of splainer to anyone you want. You can send it to friends & fam—or post it on Insta, Facebook or Twitter. Each time you share this link—along with a message of why you love us—it is also a huge gift to us. So please share widely and help us grow!
Share your love, refer splainer and offer one month free.
REF_CODE

The big EV question: Is it real or just a pipe dream?
The TLDR: Both the government and India Inc have been tomtomming the big shift to electric vehicles for years. But progress seems to be incredibly slow—and recently marked by worrying accidents. What's going on with the so-called EV boom?

Read today's Big Story here. If you are not logged in to our website, please do so below:
Login
Don't have an account? Create a free one here.
In today's edition
The Russian invasion: The latest update
Imran Khan loses his majority
Facebook, Meta have been scammed!
Axis Bank buys Citi India
'Moderate' drinking is not good for you
Pluto is an ocean world!
iD Fresh Food's PR campaign to counter haters
A thoughtful animated video to start an important conversation about gender
A List of New Releases
Quick fixes, aka, a few varied recommendations
Read today's edition here. If you are not logged in to our website, please do so below:
Login
Don't have an account? Create a free one here.
Share your love!

Sign up your friends & fam (and anyone else!) by copy/pasting your special referral link below! Or just click on the link and share that specially coded subscription page the usual way. We will say a big 'thank you' by offering you a very nice token of our appreciation. Check out our FAQs. to know more. We grow and thrive because of you!

REF_CODE

Become a subscriber!

Discover why smart, curious people around the world swear by splainer!

Sign Up Here!
Gift splainer today!

Love spending your mornings with us? Share the joy by gifting a subscription to someone you ❤️

Gift splainer
Complaints, suggestions or just wanna say hi? Talk to us at talktous@splainer.in
| | | |
| --- | --- | --- |
| | Join our community | |
You are receiving this email because you opted in via our website.
Unsubscribe from this list.