Dive In
Chhori ka naam Antim isliye rakha tha ki aage ladki paida na ho kyunki 4 ladkian ho gayi thi (We named our daughter Antim so that we don't get another daughter as we already had four daughters). But we always treated her as our most loved child. Before going to the world championships, she told us that she will return with a gold medal and will become the first Indian woman wrestler to do so. Antim has become Pehli (first) in the wrestling world today.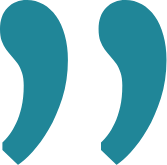 That's what the mother of 17-year-old Antim Panghal said when her daughter became the first ever Indian woman to win gold at the Under-20 World Championships in wrestling. She beat Kazakhstan's Altyn Shagayeva in a powerful 8-0 victory to seal the deal. You can see the clips from the final here.
Editor's Note: ICYMI, starting September 4—rather, at the stroke of midnight on September 5—our subscription rates are going to jump upwards: Rs 2,999 for an annual subscription and Rs 899 for a quarterly subscription. But don't worry, we've got you covered, until September 4 you can add 3 or 12 months to your subscription at the current prices—Rs 450 or Rs 1,500. Our Big Story explains why splainer is about get very valuable—in every sense of the word:)

Give the gift of splainer: If you've been enjoying your splainer subscription, be sure to send along your referral link (see below). It offers a free month of splainer to anyone you want. You can send it to friends & fam—or post it on Insta, Facebook or Twitter. Each time you share this link—along with a message of why you love us—it is also a huge gift to us. So please share widely and help us grow!
Share your love, refer splainer and offer one month free.
REF_CODE

AAP vs BJP: A great battle over booze
The TLDR: The latest scandal in our nation's fair capital combines its two great passions: netagiri and daaru. It is also a sign of the escalating confrontation between the two parties in the run up to the Gujarat elections in December this year—and the 2024 Lok Sabha polls looming in the horizon.

Read our Big Story here. If you are not logged in to our website, please do so below:
Login
Don't have an account? Create a free one here.
In today's edition
A terror attack on 'Putin's brain'
Imran Khan booked on terror charges
Singapore ends ban on gay sex
A looming global cotton crisis
A problem with Dolo
Kerala is witnessing an outbreak of the 'tomato flu'
IITs are going global!
New/old remedy for hair loss
Yet another Zomato ad controversy
A wonderful art project that captures the convoluted, intimate relationship between Pakistan and India
The different things women and men lie about on dating profiles
How did Diet Coke become very uncool?
Covid has changed the way we hear language
The history of the Indian cinema hall
Read today's edition here. If you are not logged in to our website, please do so below:
Login
Don't have an account? Create a free one here.
Share your love!

Sign up your friends & fam (and anyone else!) by copy/pasting your special referral link below! Or just click on the link and share that specially coded subscription page the usual way. We will say a big 'thank you' by offering you a very nice token of our appreciation. Check out our FAQs. to know more. We grow and thrive because of you!

REF_CODE

Become a subscriber!

Discover why smart, curious people around the world swear by splainer!

Sign Up Here!
Gift splainer today!

Love spending your mornings with us? Share the joy by gifting a subscription to someone you ❤️

Gift splainer
Complaints, suggestions or just wanna say hi? Talk to us at talktous@splainer.in
| | | |
| --- | --- | --- |
| | Join our community | |
You are receiving this email because you opted in via our website.
Unsubscribe from this list.