Dive In
33,440 condoms were ordered on @letsblinkit today. Someone ordered 80 condoms in one go.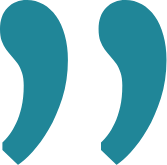 That's an investor in Blinkit—the startup that promises delivery within 10 minutes—boasting about its performance on New Year's Eve. But here's what the delivery workers are saying: "We get five to six minutes and I feel tense and fear for my life." Reuters has a must-read report of this instant gratification economy.
A super-duper event! The always awesome comedian Aditi Mittal will host our next AMA with Shrayana Bhattacharya—the author of the new book folks can't stop talking about: 'Desperately Seeking Shah Rukh'. You can read reviews of the book here and here. The time/day: Saturday, January 29, 2022 at 6:30pm. Be sure to sign up for your slot here.

Splainer is hiring! We are looking for a smart, scrappy and innovative growth manager with 2-3 years experience. Understanding data and using it to craft an effective marketing strategy is a must. As is finding nimble and innovative ways to grow our audience—be it via events, product tweaks or building communities. Above all, we are looking for someone who really gets splainer—and what it takes to grow a unique news service like ours. What won't work for us: someone who thinks marketing is an Insta campaign. Please note: This is location-agnostic, at least for the next six months. Want to jump on this crazy ride with us? Reach out to us at talktous@splainer.in.

A very Indian tragedy in Canada
The TLDR: A Gujarati family of four—including a baby—froze to death while trying to cross the border into the United States. We look at why Indians take such desperate measures to enter the country—and who they are.
Researched by: Sara Varghese & Prafula Grace Busi
First, tell me what happened…
A group of eleven Indians were part of a

smuggling operation

to bring them illegally into the United States.

They were dropped off near Emerson, Manitoba, on Tuesday and were told to walk across the border at night.

The temperature at the time was minus 35°C—and they crossed in the middle of a blizzard.

The family of four became separated from the group. As a Canadian official

noted

: "These victims faced not only the cold weather but also endless fields, large snowdrifts and complete darkness."

The mother, father, teenager and a baby were later found frozen to death just 50 feet away from the US border.

US border officials also arrested five other Indians—who appear to be part of the same group. They had been walking in the cold for 11 hours.

One woman had to be hospitalized and has since lost part of

her hand

to frostbite.

Also arrested: Stephen Shand, a US citizen, who is suspected of organising the operation—and who was supposed to pick up these people on the US side.
Who are these people? Their identities are being kept confidential for now. But we do know that all of those arrested spoke Gujarati and very little English. According to Indian Express, the family is from a village in Gandhinagar, Gujarat. Residents claim they left India with 3-4 other families who have gone missing. We also know that one of the men arrested entered Canada on a fake student visa—and was planning to join his uncle in Chicago.
Location to note: The area where the Indians were trying to cross—from Emerson, Manitoba, to Pemberton, North Dakota—is extremely dangerous in winter:
"While the prairie landscape the group traversed is largely flat, the sprawling grain fields are deceptively dangerous in the winter. Cold winds whip relentlessly and blowing snow dramatically reduces visibility. Deep snow drifts make movement slow and tedious. All these difficulties are compounded in the dark."
This is what the map looks like:
Big data point to note: Many immigration experts are surprised by this latest tragedy. The reason: Illegal border crossings from Canada into the US are relatively rare. In 2020/21, only 50,003 such incidents were detected by border patrols—compared to 200,000 on the Mexican border. In fact, most of the illegal immigration flows from the US into Canada—which spiked during the Trump years due to a harsh crackdown on undocumented migrants.
Do a lot of Indians do this—enter the US illegally?


Early metaverse is sexual hellhole
An exclusive Sunday Times investigation (paywalled) reveals what our explainer on the metaverse already flagged: This 3D universe is already rife with sexual harassment, racism and other abusive behaviour. Editor Louise Eccles used an Oculus Quest headset to visit one of its most popular social platforms—Microsoft-owned AltspaceVR.
"Within seconds" she was approached by a male avatar who declared: "Oh, you are too pretty. Are you married?" Another man said he liked her hair and reached out to touch her. Then she met a Yorkshire man who was already exchanging sexually explicit and violent insults with another man. This one asked her: "What are your favourite categories of pornography?" More importantly, this was at a virtual event open to anyone under 13. Also this:
"However, research by the Centre for Countering Digital Hate (CCDH) found that, during 11.5 hours spent on VRChat, an app available on the Oculus headset, 100 incidents of sexual harassment, racism, and other abusive behaviour were recorded. This equates to one every seven minutes. Under-18s were exposed to graphic sexual content and were being groomed to repeat racist and extreme messages, while there was also bullying, harassment and abuse of users, including children."
Speaking of toxic social media: A mother is suing Meta and Snap for "knowingly and purposefully" designing and marketing products that led to the suicide of her 11-year-old. The child suffered from an extreme addiction to Instagram and Snapchat. The most horrific part:
"Additionally, the lawsuit alleges that Selena was repeatedly solicited for sexually exploitative content, which she ultimately shared. The images were then leaked and shared by her classmates, leading to a deterioration of her mental state and eventually to her suicide."
'Hindu' Kitkats begone!
Nestlé rolled out a special range of wrappers in India called 'Travel Breaks'—with photos of artwork by artisans from Odisha. The aim: to pay tribute to the art form of 'Pattachitra'. As with most traditional artwork, these depicted gods and goddesses—such as Jagannath, Balabhadra and Subhadra. But many true believers were outraged since the wrappers will end up in "dustbins, drains, gutters" or may be stepped on. Hence, Nestlé has beaten a hasty retreat. (The Guardian)
Login
In today's edition
Ted Lasso performs 'Patience'
The vegetarian street foods of Kashmir
Why do we find Wordle irresistible?
The plant-based meat market in India
The Monkey Queen of Japan
Login
Share your love!

Sign up your friends & fam (and anyone else!) by copy/pasting your special referral link below! Or just click on the link and share that specially coded subscription page the usual way. We will say a big 'thank you' by offering you a very nice token of our appreciation. Check out our FAQs. to know more. We grow and thrive because of you!

REF_CODE

Become a subscriber!

Discover why smart, curious people around the world swear by splainer!

Sign Up Here!
Gift splainer today!

Love spending your mornings with us? Share the joy by gifting a subscription to someone you ❤️

Gift splainer
Complaints, suggestions or just wanna say hi? Talk to us at talktous@splainer.in
| | | |
| --- | --- | --- |
| | Join our community | |
You are receiving this email because you opted in via our website.
Unsubscribe from this list.