Thursday, September 22 2022
Dive In
One person can remain a minister and also be elected Congress president. I will do anything that benefits the party, one post, two posts or three posts, I won't back down.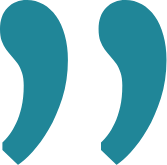 That's what Rajasthan Chief Minister Ashok Gehlot declared—as he readied to announce his candidacy for president of the Congress party. What Gehlot's really saying: he wants to remain CM even after taking the job—a flagrant violation of the party's strict 'one person, one post' rule. And this is the guy the Gandhi family is tacitly backing for the top job. Let's review: the Congress will most likely end up with a president who is more interested in retaining his power base than reviving his party's dismal state. Well done.
An AMA with Ayaz Memon! We are delighted to announce a conversation with one of the most erudite observers of cricket. Ayaz's many books include biographies of Sachin Tendulkar and Virat Kohli—and most recently, he edited an anthology on the history of cricket— 'Indian Innings'—which traces the journey of Indian cricket since 1947. So get ready to ask him your burning questions about the state of our national sport this Saturday, September 24, 2022 at 6:30pm. Be sure to sign up for your slot here.

Good advice needed! We launched a crowd-sourced version of 'I Recommend'—because everyone needs advice when they have stuff to buy. By popular demand, our next edition of I Rec will feature all kinds of earphones—wireless or wired. Pretty please, help your fellow splainer subscribers by recommending your tried-and-tested faves. Fill out a handy form here. ICYMI: Here are our previous editions on the perfect red lipstick, all kinds of athletic shoes, sunscreens, watches and snacks.
Share your love, refer splainer and offer one month free.
REF_CODE

The Adnan Syed case: The OG true crime drama
The TLDR: Earlier this week, the Pakistani American walked out of prison after 23 years—when his conviction in the murder of his ex-girlfriend Hae Min Lee was vacated. Media reports have framed his release as testimony to the power of popular true crime podcast 'Serial'. But is that really true?

Read our Big Story here. If you are not logged in to our website, please do so below:
Login
Don't have an account? Create a free one here.
In today's edition
Putin readies for a big attack
NY Attorney General sues Donald Trump
Adani's insane earnings report
Record marine heatwave alert
Honey is as powerful as modern antibiotics
Meds to treat alcoholism
The link between bad dreams and dementia
Supreme Court hearings will be streamed
UEFA 'framed' Liverpool fans
Shiva and Parvati playing chaupar
Visual artist Aryan Nair recommends must-haves in a creative profession
Read today's edition here. If you are not logged in to our website, please do so below:
Login
Don't have an account? Create a free one here.
Share your love!

Sign up your friends & fam (and anyone else!) by copy/pasting your special referral link below! Or just click on the link and share that specially coded subscription page the usual way. We will say a big 'thank you' by offering you a very nice token of our appreciation. Check out our FAQs. to know more. We grow and thrive because of you!

REF_CODE

Become a subscriber!

Discover why smart, curious people around the world swear by splainer!

Sign Up Here!
Gift splainer today!

Love spending your mornings with us? Share the joy by gifting a subscription to someone you ❤️

Gift splainer
Complaints, suggestions or just wanna say hi? Talk to us at talktous@splainer.in
| | | |
| --- | --- | --- |
| | Join our community | |
You are receiving this email because you opted in via our website.
Unsubscribe from this list.