Wednesday, December 8 2021
Dive In
Jis tarah se humare New Zealanders aur Prime Minister ne response di, aur jis tarah se puri community ne jo response diya, uss wajah se mai bolta hu ki jo humei pyar, mohobbat aur jis tarah se humari puri community ko include kiya. (The way our New Zealanders, Prime Minister as well as the whole community responded—with love—we felt included.)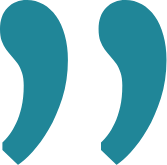 That's Ajaz Patel speaking frankly—in Hindi—about the mosque shootings in Christchurch, and how it impacted his family and the Muslim community. The bowler is in the spotlight thanks to an amazing performance against India in the first test match—where he took ten wickets in one innings. This is the first time he has spoken about the shootings, and being a Muslim in New Zealand. Listen to it here (he speaks in Hindi around the 14-minute mark).
Coming up soon: The guest of our next Ask Me Anything session is wildlife conservationist and photographer Aditya Dicky Singh. He is the best person to talk to about a host of really interesting issues—be it conscious tourism, the state and future of our sanctuaries, human animal conflict and, of course, tigers! Check out an interview with him here. Time/Date: 6:30 pm on Saturday, December 11, via Zoom. Sign up here for one of the limited slots.

Download our app: Everyone's talking about our pretty iOS and Android apps. It is the easiest way to read your daily splainer—with lots of features, including the ability to bookmark the stuff you like. We only send one notification per day, and don't use or sell your personal information in any way. So be sure to download it here.

A new and alarming phone hacking scandal
The TLDR: A joint investigation by Bloomberg News and the Bureau of Investigative Journalism has uncovered a covert phone surveillance business—which may be even more alarming than Pegasus (explained here). This one hijacks networks used to send SMSes we all receive—ads, alerts and two step verification requests—from some of the biggest companies, including Google and Twitter.
Editor's note: Since this is an exclusive investigation, we offer only the basic details—and encourage you to read the original stories based on the hard work of reporters.
Say hello to Mitto
The company: Mitto AG was founded in 2013 by Ilja Gorelik and Andrea Giacomini. Though it is headquartered in Switzerland, most of its staff are in Germany and Serbia.
The business:
Mitto is in the bulk messaging business—and leases "global titles" from telecom companies around the world.

Basically, it pays them so it can use their networks to send millions of SMSes to people around the world.

In the early days, it would send advertising or marketing messages. And by 2017, it had direct connections to mobile phone networks in more than 100 countries.

It now delivers text messages to billions of phones in hard-to-access locations, such as Iran and Afghanistan.

Mitto's clients today include some of the biggest names in the tech business: Google, Twitter, WhatsApp, LinkedIn and Telegram—and Chinese companies like TikTok, Tencent and Alibaba.

These companies use Mitto to send messages that are part of the two-step verification process—which have now become a norm for tech security.

Point to note: Mitto is only one of many middlemen hired by tech companies to deliver messages to their customers. So every SMS you get from Google or Twitter is actually sent by a company like Mitto.
The big surveillance scam

Europe ups its startup game
According to a new report, the US remains the startup epicentre of the world—with 1,178 unicorns, of which 384 were added this year. But surprisingly, Europe is beating out China—which added 26 tech companies with valuations above $1 billion (unicorns), bringing its total to 300. European nations added 98 to reach a total of 321. And venture funding is booming—hitting $110 billion, which is nearly the same total as all of Asia. (Wall Street Journal via Mint)
Very good news about Viagra
A new study shows that popping those blue pills can lower the risk of developing Alzheimer's disease—and offer a possible treatment. Important caveat: These are only preliminary results. As one medical expert says: "In the field of Alzheimer's disease research, we have been excited by many drugs over the years, only to have our hopes dashed in clinical trials." But if it does work, we're wondering what the listed side-effects will be lol! (BBC News)

A feminist 'Nineteen Eighty-Four'
The dystopian novel is told from the point of view of its male protagonist, Winston Smith—who begins a secret affair with Julia. The new version will retell the story from his lover's perspective—and has been approved by George Orwell's estate. This is part of a bigger trend toward reworking classics to include female voices and characters. For example: Jeet Thayil's 'Names of the Women', which tells the stories of 15 women whose lives overlapped with Jesus. (The Guardian)
Drake drops out the Grammys
The singer has withdrawn 'Certified Lover Boy' and 'Way 2 Sexy' from consideration. They were nominated in the best rap album and best rap performance categories, respectively. He hasn't offered a reason for the decision, but he criticised the award show last year for not honouring Weeknd, saying the Grammys need to be replaced with "something new that we can build up over time and pass on to the generations to come." (Variety)
Login
In today's edition
An astounding percussive performance—conducted by Padma Shri winner Peruvanam Kuttan Marar
The most common world map projection pumps up the sizes of Europe and North America
An amazing time-lapse video that demonstrates the daily rotation of Earth
Inventors who died thanks to their madcap designs
Plastic from strands of DNA extracted from… salmon sperm!
Login
Share your love!

Sign up your friends & fam (and anyone else!) by copy/pasting your special referral link below! Or just click on the link and share that specially coded subscription page the usual way. We will say a big 'thank you' by offering you a very nice token of our appreciation. Check out our FAQs. to know more. We grow and thrive because of you!

REF_CODE

Become a subscriber!

Discover why smart, curious people around the world swear by splainer!

Sign Up Here!
Gift splainer today!

Love spending your mornings with us? Share the joy by gifting a subscription to someone you ❤️

Gift splainer
Complaints, suggestions or just wanna say hi? Talk to us at talktous@splainer.in
| | | |
| --- | --- | --- |
| | Join our community | |
You are receiving this email because you opted in via our website.
Unsubscribe from this list.