Thursday, December 9 2021
Dive In
The government has taken two steps forward. We are in agreement with all the revised proposals. The government must now convert these proposals into an official letter, which we are ready to sign.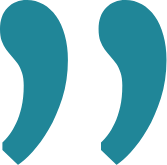 That's one of the farm leaders signaling the end of the long agitation against the farm laws—which will likely be announced today. The unions have got most of their demands—and settled for a committee tasked with a specific "mandate on how to ensure that all farmers get minimum support prices." The Hindu has more on what the resolution means for farmers.
Coming up soon: The guest of our next Ask Me Anything session is wildlife conservationist and photographer Aditya Dicky Singh. He is the best person to talk to about a host of really interesting issues—be it conscious tourism, the state and future of our sanctuaries, human animal conflict and, of course, tigers! Check out an interview with him here. Time/Date: 6:30 pm on Saturday, December 11, via Zoom. Sign up here for one of the limited slots.

Stuff to check out: On the latest episode of the splainer podcast 'Press Decode', the splainer team looks at the big picture on Nagaland—and also the hijacking of body positivity language by weight loss apps. Be sure to head over to the IVM website, Spotify or Apple Podcasts to listen to it.

The untimely death of Bipin Singh Rawat
The TLDR: India's most senior military officer—the first Chief of Defence Staff—was killed in a helicopter crash with 12 others—including his wife. The cause for the terrible accident is still unknown—but many are pointing their finger at weather conditions.
Tell me about the crash...
Rawat flew from Delhi to the Sulur air base in Tamil Nadu on Wednesday morning. Close to noon, he boarded a Russian Mi-17V5 helicopter—along with eight other passengers and five crew members. Rawat was headed to the Defence Services Staff College (DSSC) in Wellington in the Nilgiris to address faculty and students. The helicopter crashed into a heavily wooded area of the Coonoor ghats at around 12:25 pm—barely 10 km from its destination.
The only details: on the actual crash are from a handful of local villagers who saw the chopper go down. One said: "I ran out and saw the chopper climb steeply from the valley below before it clipped a tree and crashed." Sadly, eyewitnesses also confirmed that some of the occupants were still alive when the helicopter hit the ground: "Mr. Krishnasamy said that he saw people exit from the chopper on fire, screaming for help. 'As the fire was too large, we couldn't approach the wreckage.'" You can see the scene here.
The rescue effort: took three hours—and was difficult because of a lack of piped water connections in the area. Locals tried to help with water filled in buckets. Four people were pulled out of the wreckage with critical burn injuries. This included Rawat who later died at Wellington hospital.
The lone survivor: is Group Captain Varun Singh—who previously had a narrow escape last year, when a light aircraft he was flying experienced a technical failure. But he managed to land—and was awarded the Shaurya Chakra for this "act of exceptional gallantry."
How did this happen?

Download our app!
Everyone's talking about our pretty iOS and Android apps. It is the easiest way to read your daily splainer—with lots of features, including the ability to bookmark the stuff you like. We only send one notification per day, and don't use or sell your personal information in any way. So be sure to download it here.
Apple AirTags facilitate car theft
Apple's AirTags—which it proudly unveiled in April—are being used to track and steal high-end cars. The AirTags can be attached to any misplaced item—keys, purses or other stuff—so you can track and find them. Clever thieves in Canada instead secretly place them on cars parked in public places—then track those cars back to their homes. They break in to steal the keys and… well, you can imagine the rest. Apple has since scrambled to adapt:
"Apple has also rolled out security measures, including notifying iPhone users if an AirTag is in their vehicle. An alarm will also go off about eight to 12 hours after it has been in the vehicle if the owner does not have an iPhone."
2021's most mispronounced words
Here are 2021's most mispronounced words—that Americans totally botched this year: Billie Eilish, Cheugy and, of course, Omicron. FYI, that's EYE-lish, CHOO-gee and AH-muh-kraan / OH-mee-kraan. (Time Magazine)

A might fine Dino!

The Natural History Museum in London got into the Christmas spirit—and decked out its T-Rex in a suitably hideous holiday sweater. And it wasn't easy:
"The entire process of knitting a sweater that would fit a dinosaur took about 100 hours to complete… the first sweater was too large. Getting a turtleneck over the head of the dinosaur was also a problem… They ultimately decided to add a zipper to the sweater's back."

But hey, Mr Dino looks mighty fine! (New York Times)
Login
In today's edition
'It Was A…(Masked Christmas)' - Jimmy Fallon ft. Ariana Grande & Megan Thee Stallion
A list of good literary reads
Quick fixes, a.k.a., a few varied recommendations
Login
Share your love!

Sign up your friends & fam (and anyone else!) by copy/pasting your special referral link below! Or just click on the link and share that specially coded subscription page the usual way. We will say a big 'thank you' by offering you a very nice token of our appreciation. Check out our FAQs. to know more. We grow and thrive because of you!

REF_CODE

Become a subscriber!

Discover why smart, curious people around the world swear by splainer!

Sign Up Here!
Gift splainer today!

Love spending your mornings with us? Share the joy by gifting a subscription to someone you ❤️

Gift splainer
Complaints, suggestions or just wanna say hi? Talk to us at talktous@splainer.in
| | | |
| --- | --- | --- |
| | Join our community | |
You are receiving this email because you opted in via our website.
Unsubscribe from this list.