Researched by: Nirmal Bhansali, Aarthi Ramnath & Priyanka Gulati
A desi president for the World Bank
The Biden White House has nominated former Mastercard CEO Ajay Banga to lead the bank. He is currently vice chairman at the private equity firm General Atlantic—and will be the first Indian-born nominee to the role. Typically, the US gets to pick the World Bank president—while Europe decides who will lead the International Monetary Fund. But in recent years, developing countries have demanded a bigger voice—and that is also a factor in picking Banga:
Eric LeCompte, executive director of the anti-poverty coalition Jubilee USA Network, said the United States was "looking to nominate people that will be supported by the developing world" and that it was "incredibly relevant'' that Banga was born in India. "They want to be able to appoint people who have experience and roots with other economies,'' LeCompte said.
Banga has also been given the remit of overhauling the institution to align it with urgent climate change goals—which promises to be a Herculean task. (Associated Press)
No world cup for India
The women's cricket team bowed out of the semi-finals of the T20 World Cup—losing to Australia by five wickets. FYI, we have a terrible record against the Aussies: "Since the 2020 T20 World Cup final at the MCG, India has played Australia 11 times, winning one and losing nine whereas one was washed out." But each of these were close encounters. Indian Express looks at why India always falls agonisingly short. News.com has loads more on the match.
Netflix slashes its price
The streaming company has cut its subscription price in over 30 countries—from Iran to Kenya and Bulgaria. In some cases, it has been slashed by 50%. A total of 10 million subscribers—or 4% of Netflix's base—will now pay less to Netflix chill. India, however, is not on the list—but Netflix already cut its basic plan by 60% back in 2021. The move comes just as the company is cracking down on password sharing—and may be aimed at softening that blow. (Wall Street Journal, paywall, TechCrunch)
Also making big moves: Zomato—which has rolled out a brand new service called Everyday. It will deliver meals cooked by 'real home-chefs' at affordable prices—so you can have that 'ghar ka khana' experience. (Business Today)
Google has privacy problems
A new study shows that data privacy labels for 80% of the top apps in the Play Store are false or misleading. There was a significant gap between what these apps declared on the Google Data Safety form—and their actual privacy policies. Example: according to the Play Store, apps like Facebook or Twitter don't share users' personal data with third parties—which is clearly not true. And the system seems to be rigged to encourage cheating:
Loopholes in the Data Safety form make it easy for apps to provide incorrect information. And, Google absolves itself of the responsibility to verify the information provided by apps by stating that apps "are responsible for making complete and accurate declarations" in its Data Safety labels.
The Hindu has more on the study's findings.
'Salad' shortages in the UK
The UK continues to lurch from one crisis to another. The latest cause for alarm: fruit and vegetable shortages. It is so bad that three leading supermarkets have imposed quotas on customers. For example, purchases of tomatoes, peppers, cucumber and cauliflower have been limited to three of each item per customer. The national farmers union has already warned that rationing is around the corner. The government is blaming the crisis on bad weather in southern Europe—which supplies most of Britain's produce during winter. The environment minister helpfully suggested that citizens opt for turnips instead of hankering after out-of-season produce like tomatoes. (Sky News)
Akshay Kumar to be 100% Indian
The actor announced plans to give up his Canadian passport—which has been an endless source of grief for him on social media. He said in an interview: "India is everything to me... You feel bad when people say things without knowing anything." Oddly, Akki claims that he only got the passport because his films were flopping in India—and went to Canada on the urging of a friend. But when his Bollywood career revived itself, "I forgot that I had the passport." Right. (The Hindu)
The creator of 'Calvin and Hobbes' is coming back!
Bill Watterson—author of the beloved comic—is releasing a book, 30 years after Calvin and Hobbes took that final sled ride into the sunset. 'The Mysteries' is touted as a vibrantly illustrated "fable for grown-ups"—and is expected to be "wildly different" from his previous work. As in, it looks a lot darker—with sad-eyed knights, self-satisfied kings and pensive wizards. The Guardian has all the details you need. See the book cover below: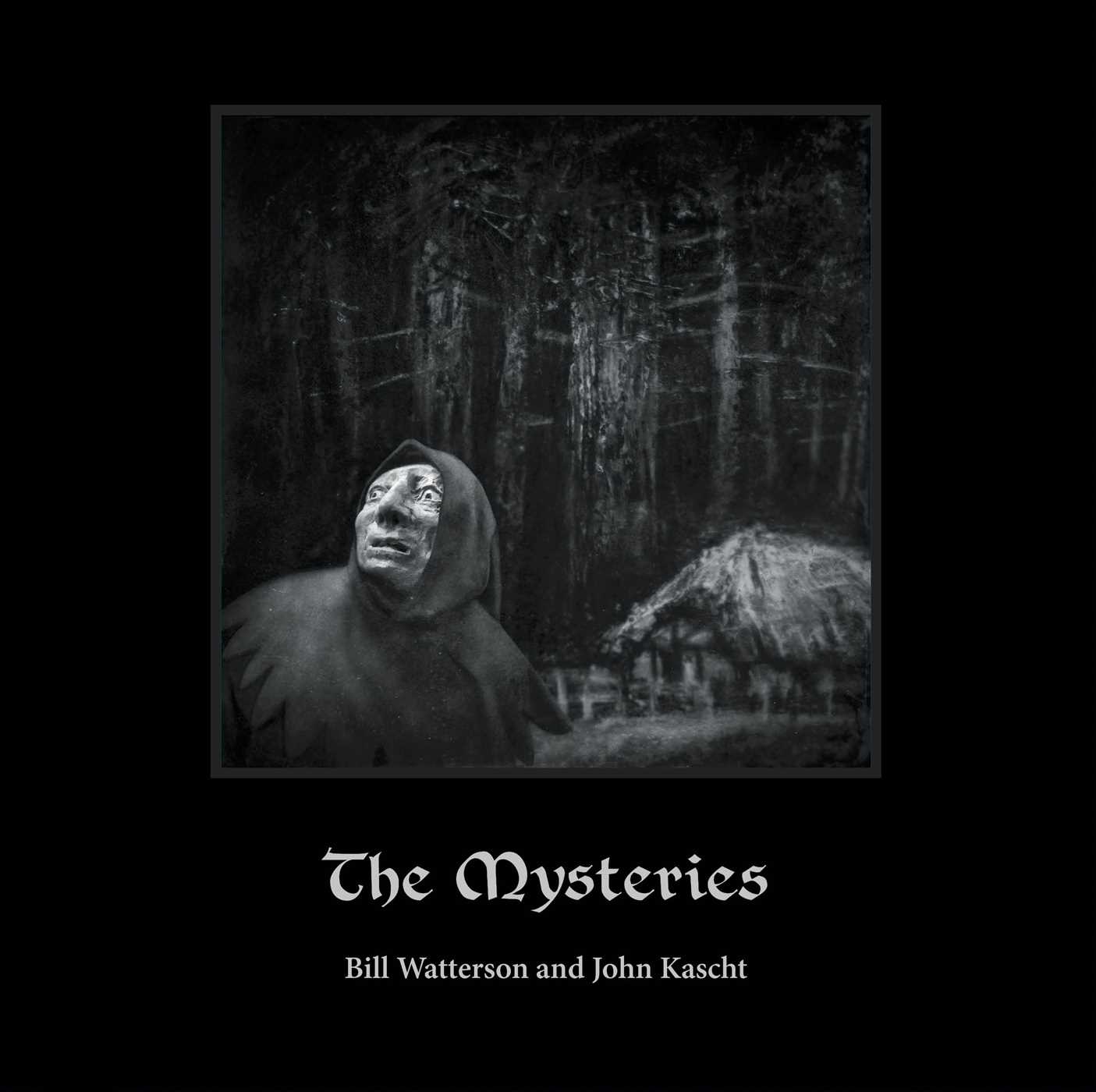 Get ready for robot housekeepers
According to a new survey of AI experts, machines will be doing 39% of all household chores by 2033—including grocery shopping. But more 'human' tasks like caring for kids or elderly parents will not be outsourced (we hope). The move to automation is being framed as a win for gender equality—because we've given up on men ever pulling their weight at home? That said, a number of experts are sceptical that robots can ever entirely replace human labour:
It's difficult and expensive to make a robot that can do multiple or general tasks. Instead, it's easier and more useful to create assistive technology that helps us rather than replaces us.
A dire mpox warning
According to a study published in The Lancet, people suffering from advanced HIV are at high risk of developing a "horrific and severe" form of mpox (earlier called monkeypox). The virus kills around 15% of such patients—and the effects of the disease are far more gruesome:
While most people infected with mpox show lesions only at the site of exposure, those with advanced H.I.V. developed large, ulcerated lesions teeming with virus throughout the body. "It's on the back, it's on the feet, it's in the eyes, it's everywhere — it's horrifying," Dr. Orkin said. "It's because the immune system is not able to contain the virus at all."
Doctors say that an HIV test ought to be mandatory for those who test positive for mpox. (New York Times)
Three things to see
One: This factory-sealed first-generation iPhone sold for more than $63,000. The purchase price back in 2007: $599. Umm, who has the money to buy an iPhone just to leave it in the box? (CBS News)
Two: Check out the trailer for Rani Mukerji's upcoming flick 'Mrs Chatterjee v Norway'—based on the true story of a couple whose children were taken away by welfare authorities. (Indian Express)
Three: Diesel is getting serious about safe sex. It unveiled its latest collection against the backdrop of over 200,000 boxes of condoms—which was also a nod to its new partnership with Durex. The fashion brand plans to distribute 300,000 condoms across its stores worldwide in April. The runway looked something like this. (CNN)