Wanted: Perfect buys for little humans
Editor's Note: It can be hard to shop for your young kids in a world dominated by cookie-cutter chain stores. That's why we are republishing Alicia Souza's lovely list of recommendations for parents looking for something fun, cool and useful. This was one of the editions of splainer's old template—which no longer exists.
Written by: Alicia Souza is often called the 'happiness illustrator' thanks to her work inspired by happy incidents, funny conversations and daily life musings (check out her Insta or her website). She has illustrated 5 published picture books, including an author-artist debut with Penguin. You can also check some of her TED-X talks. Alicia was born and brought up in the Middle East, currently works and lives in Bangalore—with her family that includes a little human.
Over to Alicia...
As a mom of a one-year-old (god help me!), I've realised, as I learnt very early on, that every mom's journey is incredibly different as every child is too. Here are a few things that I found either extremely helpful or delightful and are all things Indian.
Qubo Camera: I was sent this by the company but man, how I love it. It's a baby cam and recognises baby cries, movement and the lot. Renewed my subscription recently and it was one of those that are so useful that it was a no-brainer. Of course I started using this only for a year, since my little guy was born. (Price: Rs 7,490)
Purkal Stree Shakti: Their handmade quilts are so lovely and are made by wonderful women in the foothills of the Himalayas. I recommend them not only for your baby but as great gifts too! I was so impressed with their work that I gave them designs to quilt for our family Christmas stockings:) (Price: Rs 5,500)
Loyora: Crafted wooden toys of such great quality and very pleasing on the eye too! Very cool! Among their best sellers are cameras, jets, trucks and tea sets etc. Price: Rs 800 to Rs 5000)
T4 Tales: I'm obviously very biassed here because the owner is a client turned friend. They publish interactive Indian-language books and are really fun. I also had the pleasure of illustrating two that were really a delight to draw. (Price: Rs 599)
Elfin House: The loveliest clothing brand designed, tailored and made so well. My favourite is their 'Olie set' and it's not because the name is so but because it's absolutely adorable. (Price: Rs 1,299 to Rs 2,599)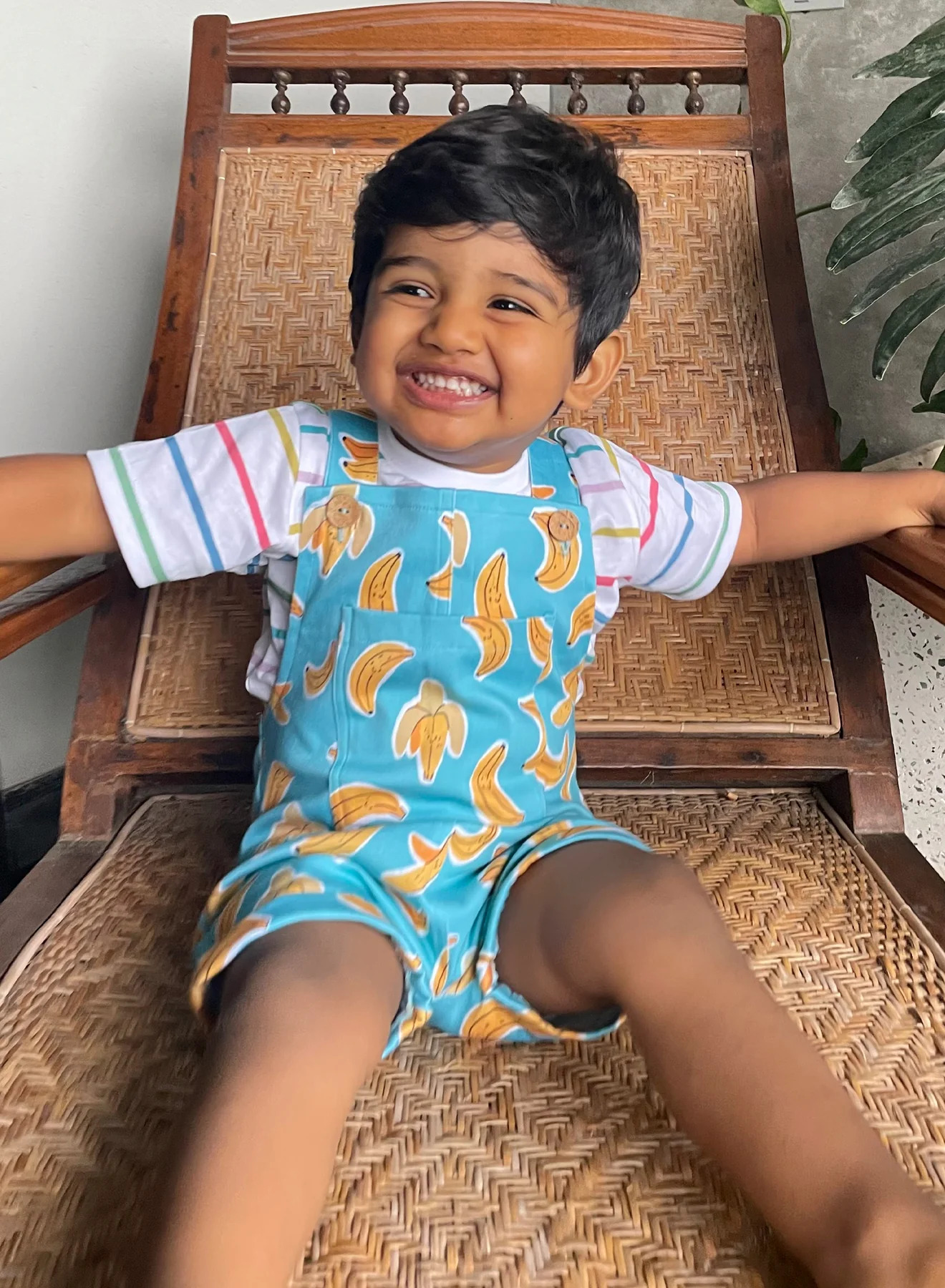 Yarn Farm: Their yarn toys are SO cute that I wanted to keep them for myself! SO SO cute! I mayyyy have kept their 'Space turtle' for myself:) You can DM on their Insta to order from them.
Note: This is NOT sponsored content. We use this section to spotlight the recommendations of people we trust and admire.