Explore our collection of books on food!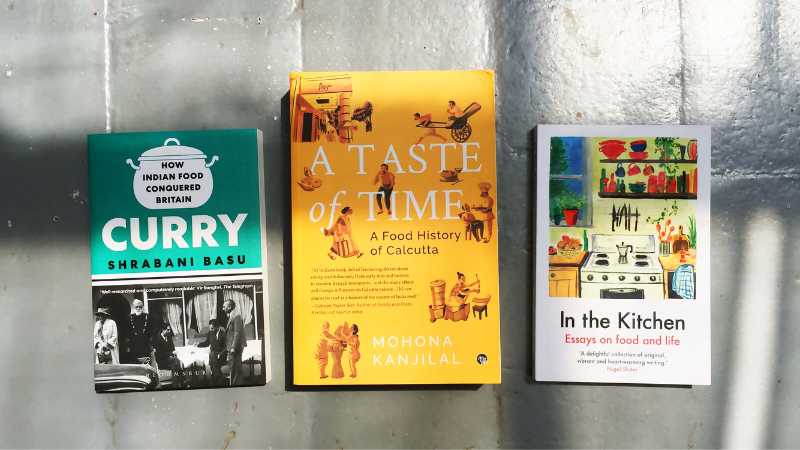 Food is a museum of its own: it carries culture, history and our heritage. Beyond this, on a daily basis, it has a therapeutic function in holding our love and pain and offering comfort when we need it the most. In this section, we bring you three books from our food shelf that are both warm and informative.
In 'Curry: How Indian Food Conquered Britain', Shrabani Basu ponders over how Britain became a nation of curryholics. She traces the story of curry in Britain from the day of the Raj, through the emergence of the first curry houses in the country and to its eventual transformation as their national dish.
'A Taste Of Time' by Mohona Kanjilal takes us on an insightful journey across the ever-changing landscape of Calcutta's food culture. Along with being a comprehensive history of food in the city, this book is also peppered with mouth-watering recipes and intriguing accounts of some revolutionary personalities from Bengal.

'In The Kitchen' is a heartfelt collection of essays on food and life. Blending food writing and memoir, the essays explore how food impacts our lives by bringing together a wide range of experiences both in and out of the kitchen.