Get ready, head to a museum, &...click.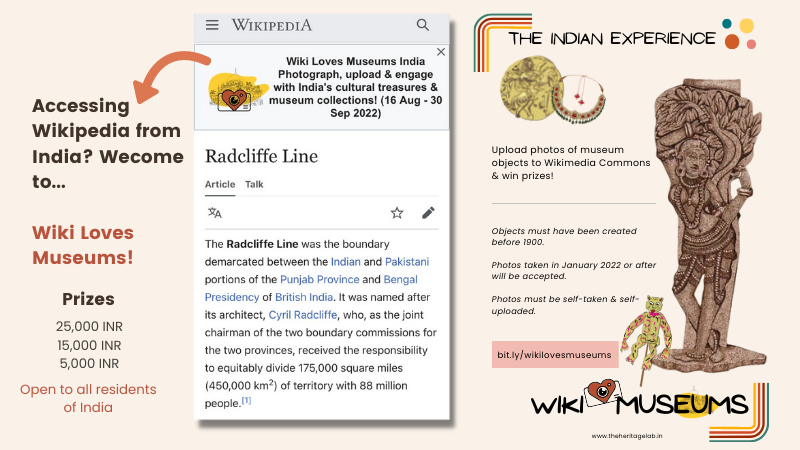 If you are accessing Wikipedia from India, chances are that you've seen a banner prompting you to upload photos from your museum visit. Wiki Loves Museums is a photo contest and fellowship that celebrates the cultural treasures of India.
At The Heritage Lab, I've always believed that cultural heritage is something that belongs to all of us and to stay alive, it needs all of us to contribute.
Just as you might share images in a heartbeat to social media, please upload them to Wikimedia Commons. Participate in a nationwide photo-contest from August 16 to September 30, 2022 simply by visiting museums (in India) and clicking pictures. Through the open licence, these pictures have the potential to reach a wider audience, contribute to scholarship and free educational resources crossing language and geographical barriers.
And hey, we have prizes too! Check out the rules of the contest in the image above or right here.