Dive In
I believe that the activity level is eye-opening. I think some of the infrastructure that is being created in the Western Theatre Command is alarming. And so, much like across all of their military arsenal, one has to ask the question, why? The question comes as to what are their intentions.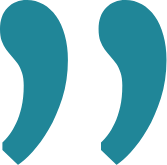 That's what General Charles A Flynn—Commander of US Army Pacific—said about China's military build-up on the Ladakh border. He also noted that New Delhi and Beijing were holding talks to de-escalate the situation, "but behaviour matters here as well." FYI: Since the bloody clash between troops in Ladakh in April 2020 (explained here), China has vastly expanded infrastructure to house additional troops close to the border.
​​Stuff to check out: On the latest episode of the splainer podcast 'Press Decode', the splainer team looks at whether Nupur Sharma is indeed a 'fringe element'—and the 'right to repair' movement. Be sure to head over to the IVM website, Spotify or Apple Podcasts to listen to it.

Give the gift of splainer: If you've been enjoying your splainer subscription, be sure to send along your referral link (see below). It offers a free month of splainer to anyone you want. You can send it to friends & fam—or post it on Insta, Facebook or Twitter. Each time you share this link—along with a message of why you love us—it is also a huge gift to us. So please share widely and help us grow!
Share your love, refer splainer and offer one month free.
REF_CODE

The retirement of Mithali Raj: The queen of Indian cricket
The TLDR: The captain of the Indian team unexpectedly announced the end of her 23-year career—which is longer than even that of Sachin Tendulkar. Apart from her prodigious talent and achievements on the field, she also carried the greater burden of ensuring the survival of women's cricket in India—which has long been neglected and dismissed.

Read our Big Story here. If you are not logged in to our website, please do so below:
Login
Don't have an account? Create a free one here.
In today's edition
RBI raises interest rates, again
The ED freezes the accounts of 100 fintech startups
Crackdown on maskless passengers
EU cracks down on device chargers
Changes to the minimum age for professional skaters
India is at the rock-bottom of the Environment Performance Index
The most expensive cities in the world
Post-Covid work woes
Saving Mamata's good name
A final and moving tribute to the dearly beloved KK
A list of good literary reads
Quick fixes aka a few varied recommendations
Read today's edition here. If you are not logged in to our website, please do so below:
Login
Don't have an account? Create a free one here.
Share your love!

Sign up your friends & fam (and anyone else!) by copy/pasting your special referral link below! Or just click on the link and share that specially coded subscription page the usual way. We will say a big 'thank you' by offering you a very nice token of our appreciation. Check out our FAQs. to know more. We grow and thrive because of you!

REF_CODE

Become a subscriber!

Discover why smart, curious people around the world swear by splainer!

Sign Up Here!
Gift splainer today!

Love spending your mornings with us? Share the joy by gifting a subscription to someone you ❤️

Gift splainer
Complaints, suggestions or just wanna say hi? Talk to us at talktous@splainer.in
| | | |
| --- | --- | --- |
| | Join our community | |
You are receiving this email because you opted in via our website.
Unsubscribe from this list.