Dive In
Sitting by Mark's side for these 14 years has been the honour and privilege of a lifetime. Mark is a true visionary and a caring leader. He sometimes says that we grew up together, and we have… In the critical moments of my life, in the highest highs and in the depths of true lows, I have never had to turn to Mark, because he was already there.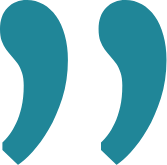 That's a part of Meta COO Sheryl Sandberg's extended goodbye note—announcing her decision to quit her job after 14 years. Sandberg plans to devote the next stage of her life to philanthropy. CNBC has more on Javier Olivan who will be taking her place.
A birthday holiday heads up: It was splainer's birthday yesterday, June 1. Each year, the team takes a day to retreat and bond around this time. This year, we'll be doing it on Friday, June 3. So we will not be publishing an edition tomorrow:)
​​Stuff to check out: On the latest episode of the splainer podcast 'Press Decode', the splainer team looks at how easy it is to get a gun in India—and the meme-ification of the Depp/Heard trial. Be sure to head over to the IVM website, Spotify or Apple Podcasts to listen to it.
Give the gift of splainer: If you've been enjoying your splainer subscription, be sure to send along your referral link (see below). It offers a free month of splainer to anyone you want. You can send it to friends & fam—or post it on Insta, Facebook or Twitter. Each time you share this link—along with a message of why you love us—it is also a huge gift to us. So please share widely and help us grow!
Share your love, refer splainer and offer one month free.
REF_CODE

The death of KK: Saying goodbye to the Mesmeriser
The TLDR: The sudden death of playback singer Krishnakumar Kunnath because of a heart attack evoked a flood of tributes from grief-stricken fans. But few of us knew much about this modest man who deliberately steered free of Bollywood's glitzy allure. Here's a tribute to his far-too-brief life.

Read our Big Story here. If you are not logged in to our website, please do so below:
Login
Don't have an account? Create a free one here.
In today's edition
Johnny Depp scores a big win
Kashmiri Pandits flee the Valley
Yet another Chinese exit
The Gandhis get ED summons
India's first K pop star
Female footballers have eating disorders
The genetic luck of some smokers
Say hello to the 'biggest plant on Earth'
A 'pitch invasion' by a squirrel at a baseball game
Wanted: A pair of good exercise shoes
Read today's edition here. If you are not logged in to our website, please do so below:
Login
Don't have an account? Create a free one here.
Share your love!

Sign up your friends & fam (and anyone else!) by copy/pasting your special referral link below! Or just click on the link and share that specially coded subscription page the usual way. We will say a big 'thank you' by offering you a very nice token of our appreciation. Check out our FAQs. to know more. We grow and thrive because of you!

REF_CODE

Become a subscriber!

Discover why smart, curious people around the world swear by splainer!

Sign Up Here!
Gift splainer today!

Love spending your mornings with us? Share the joy by gifting a subscription to someone you ❤️

Gift splainer
Complaints, suggestions or just wanna say hi? Talk to us at talktous@splainer.in
| | | |
| --- | --- | --- |
| | Join our community | |
You are receiving this email because you opted in via our website.
Unsubscribe from this list.