Dive In
While we strongly believe in the equity of our policies and practices, after nearly five years of litigation, both sides agreed that resolution of the matter, without any admission or findings, was in the best interest of everyone. We're very pleased to reach this agreement.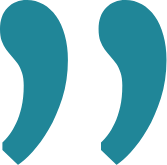 That was the convoluted bit of legalese used by Google to acknowledge that it paid out $118 million to settle a class action lawsuit—which accused the company of systematically underpaying women. The settlement covers about 15,500 women employed in California by Google in 236 different job titles since September 14, 2013.
An AMA with Ghazala Wahab! We are delighted to announce a conversation with the author of 'Born a Muslim: Some Truths About Islam in India'—which is a briliiant and nuanced exploration of what it means to be a Muslim in India today. Ghazala is also the co-founder of the national security and aerospace magazine FORCE—where she writes on terrorism, Jammu and Kashmir and all forms of extremism, left and right. So get ready to ask her your questions this Saturday, June 18, 2022 at 5:30pm. Be sure to sign up for your slot here.
PS: If you want to know more about Ghazala's writing, check out the review of her book in The Hindu and Business Standard, interview in The Telegraph—and her take on the hijab row in Mint.

Give the gift of splainer: If you've been enjoying your splainer subscription, be sure to send along your referral link (see below). It offers a free month of splainer to anyone you want. You can send it to friends & fam—or post it on Insta, Facebook or Twitter. Each time you share this link—along with a message of why you love us—it is also a huge gift to us. So please share widely and help us grow!
Share your love, refer splainer and offer one month free.
REF_CODE

The winner of the great Indian presidential sweepstakes is…
The TLDR: We tend to obsess over parliamentary and state elections—but pay very little attention to how the president of our country is selected. The process is convoluted—involving serious math—and often marked by great political drama. So get the popcorn ready for the presidential election slated for July 18.

Read our Big Story here. If you are not logged in to our website, please do so below:
Login
Don't have an account? Create a free one here.
In today's edition
Markets are sinking everywhere
The Indian Premier League is making big money
Baby steps toward gun law reform
Nupur Sharma protests: The latest update
The Russian invasion: A turning tide
Covid cases rise in India
A new Twitter system to report abuse
NASA's moon landing program is a mess
The baseball team Savannah Bananas and their on-field insanity
The most fun way to play pool: Footpool or Snookball
Fish leather—an innovative way to save native reef fish
A project to help you understand your own emotions
The Two Hands of Fatimah
Read today's edition here. If you are not logged in to our website, please do so below:
Login
Don't have an account? Create a free one here.
Share your love!

Sign up your friends & fam (and anyone else!) by copy/pasting your special referral link below! Or just click on the link and share that specially coded subscription page the usual way. We will say a big 'thank you' by offering you a very nice token of our appreciation. Check out our FAQs. to know more. We grow and thrive because of you!

REF_CODE

Become a subscriber!

Discover why smart, curious people around the world swear by splainer!

Sign Up Here!
Gift splainer today!

Love spending your mornings with us? Share the joy by gifting a subscription to someone you ❤️

Gift splainer
Complaints, suggestions or just wanna say hi? Talk to us at talktous@splainer.in
| | | |
| --- | --- | --- |
| | Join our community | |
You are receiving this email because you opted in via our website.
Unsubscribe from this list.