Dive In
It is very unfortunate that some people for their own selfish interests are trying to target our institution. Among our employees are local residents, and people from UP and across the country. Of these, over 80% are Hindu, the rest are Muslims, Christians and others. Nobody in our organisation is allowed to conduct any religious activity.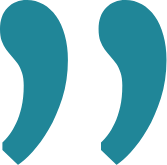 That's the statement put out by Lulu Mall in Lucknow—where some men were spotted offering namaz in the middle of its premises—for inexplicable reasons. Owned by a UAE company, the mall has been the target of a social media campaign that alleges it only employs Muslims. Some people tried to enter the mall to recite the Hanuman Chalisa—while Hindutva groups demanded the building be demolished. FYI: The Uttar Pradesh government is not at all happy with this ruckus as it comes amid efforts to woo big-bang foreign investments in the state.
Don't miss out on the fun! Everyone who attends our online pub quiz has a brilliant time. One big reason: the company is excellent—including our awesome quiz master, Anushree Kaushal—and the camaraderie among splainer subscribers is truly unique. So sign up to join us for an hour of uncomplicated mazaa on Zoom. The deets: Saturday, July 23 at 5:00 pm. A beer in hand is entirely optional!

Give the gift of splainer: If you've been enjoying your splainer subscription, be sure to send along your referral link (see below). It offers a free month of splainer to anyone you want. You can send it to friends & fam—or post it on Insta, Facebook or Twitter. Each time you share this link—along with a message of why you love us—it is also a huge gift to us. So please share widely and help us grow!
Share your love, refer splainer and offer one month free.
REF_CODE

A killing in Africa: When truth meets bestselling fiction
The TLDR: The highly anticipated movie adaptation of Delia Owens' 'Where the Crawdads Sing' is mired in an unexpected controversy over her past. The source: her involvement in a killing in Zambia—which cast the media spotlight on the racist side of wildlife conservation, which often values an animal more than a black life.

Read our Big Story here. If you are not logged in to our website, please do so below:
Login
Don't have an account? Create a free one here.
In today's edition
The 5G auction heats up
A deadly virus in Africa
The rising number of monkeypox cases
Some good news about palm oil
Mohammed Zubair's arrest: The latest update
James Webb telescope has been damaged
An appalling bra ban in Kerala
A bizarre Delhi arrest of an American woman
The adorable trailer for 'Deepa and Anoop'
An innovative (and alarming) solution for overworked employees: Nap boxes
Say hello to AI litter-boxes
You can literally eat the rich thanks to a roaming art experiment
The hottest cafe in Manchester: 'Mr Dick'
Read today's edition here. If you are not logged in to our website, please do so below:
Login
Don't have an account? Create a free one here.
Share your love!

Sign up your friends & fam (and anyone else!) by copy/pasting your special referral link below! Or just click on the link and share that specially coded subscription page the usual way. We will say a big 'thank you' by offering you a very nice token of our appreciation. Check out our FAQs. to know more. We grow and thrive because of you!

REF_CODE

Become a subscriber!

Discover why smart, curious people around the world swear by splainer!

Sign Up Here!
Gift splainer today!

Love spending your mornings with us? Share the joy by gifting a subscription to someone you ❤️

Gift splainer
Complaints, suggestions or just wanna say hi? Talk to us at talktous@splainer.in
| | | |
| --- | --- | --- |
| | Join our community | |
You are receiving this email because you opted in via our website.
Unsubscribe from this list.