Dive In
A man is a man; an act is an act; rape is a rape, be it performed by a man, the 'husband', on the woman, 'wife'... The institution of marriage does not confer, cannot confer and in my considered view, should not be construed to confer any special male privilege or a licence for unleashing of a brutal beast.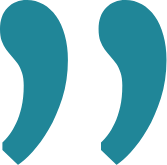 That's Karnataka High Court Justice M Nagaprasanna delivering a stirring order on marital rape. Refusing to strike down charges filed by a woman against her spouse, the court said that a "marital or other relationship between the perpetrator or victim is not a valid defence against the crimes of rape or sexual violation." While the order has been widely praised, legal experts say it is "unsustainable" and unlikely to set a precedent.
Stuff to check out: On the latest episode of the splainer podcast 'Press Decode', the splainer team looks at politics at the movies—be it Vivek Agnihotri's 'Kashmir Files' or Disney's aversion to same-sex kisses. Be sure to head over to the IVM website, Spotify or Apple Podcasts to listen to it.

Please be sure to share splainer: If you've been enjoying your splainer subscription, be sure to send along your referral link (see below). It offers a free month of splainer to anyone you want. You can send it to friends & fam—or post it on Insta, Facebook or Twitter. Each time you share this link—along with a message of why you love us—it is also a huge gift to us. So please share widely and help us grow!
Share your love, refer splainer and offer one month free.
REF_CODE

The rise and fall of Imran Khan
The TLDR: The Pakistani prime minister faces a no-confidence motion in Parliament today—which he is most likely to lose. But the justification offered by the Opposition—economic mismanagement—has little to do with the ignominious end of his tenure. The real reason: The Pakistan military is tired of their Khan experiment and is looking for a way to dump him.

Read today's Big Story here. If you are not logged in to our website, please do so below:
Login
Don't have an account? Create a free one here.
In today's edition
The Russian invasion: The latest update
Beijing pays a surprise visit
Dhoni cedes his CSK captaincy
Pfizer recalls blood pressure medication
Jamaica embarasses the royals
UN plans early disaster warning systems
Delhi's plans for "world-class level" city forests
Microplastics in human blood
Chancellor Rishi Sunak's awkward moment
Sotheby's "precursor" to NFTs
Asif Hoque's surreal and dazzling works of art
Good stuff to watch this weekend
A list of good reads
Read today's edition here. If you are not logged in to our website, please do so below:
Login
Don't have an account? Create a free one here.
Share your love!

Sign up your friends & fam (and anyone else!) by copy/pasting your special referral link below! Or just click on the link and share that specially coded subscription page the usual way. We will say a big 'thank you' by offering you a very nice token of our appreciation. Check out our FAQs. to know more. We grow and thrive because of you!

REF_CODE

Become a subscriber!

Discover why smart, curious people around the world swear by splainer!

Sign Up Here!
Gift splainer today!

Love spending your mornings with us? Share the joy by gifting a subscription to someone you ❤️

Gift splainer
Complaints, suggestions or just wanna say hi? Talk to us at talktous@splainer.in
| | | |
| --- | --- | --- |
| | Join our community | |
You are receiving this email because you opted in via our website.
Unsubscribe from this list.