Dive In
People who are otherwise healthy—especially if they are young, have been vaccinated, have had a boost already—boosting them again, I'm just not sure it's really a good use of resources.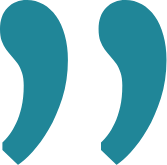 That's AstraZeneca CEO Pascal Soriot dismissing the utility of booster Covid shots in an interview with The Telegraph UK. He argues that research already shows that the first jab offers immunity to younger people for "more than a year for sure"—even for three or four years. It is only valuable in the case of the elderly as they are more at risk. FYI: a number of countries, including India and the US, have been urging citizens to get a booster vaccination.
Good advice needed! We recently launched a crowd-sourced version of I Recommend—because everyone needs advice when they have stuff to buy. By popular demand, our next edition of I Rec will feature all kinds of snacks—healthy or just delicious. The sheer variety in the grocery aisles makes shopping feel like a round of Russian roulette. Pretty please, help your fellow splainer subscribers by recommending your tried-and-tested faves. Fill out a handy form here. ICYMI: Here are our previous editions on the perfect red lipstick, all kinds of athletic shoes, sunscreens and watches.

Give the gift of splainer: If you've been enjoying your splainer subscription, be sure to send along your referral link (see below). It offers a free month of splainer to anyone you want. You can send it to friends & fam—or post it on Insta, Facebook or Twitter. Each time you share this link—along with a message of why you love us—it is also a huge gift to us. So please share widely and help us grow!
Share your love, refer splainer and offer one month free.
REF_CODE

Gone in 12 seconds: The Supertech super-demolition
The TLDR: On Sunday, the entire nation watched enthralled as two towers in Noida came crashing down. The largest such demolition in the country is a symbol of astounding developer greed—and the state of real estate in India.

Read our Big Story here. If you are not logged in to our website, please do so below:
Login
Don't have an account? Create a free one here.
In today's edition
An important note for splainer subscribers
Pakistan's devastating floods
The Indian cricket team's sweet Asia Cup victory
FIFA lifts AIFF ban
What did Trump take from the White House?
The new 'maida' offensive on inflation
Moderna sues Pfizer over Covid vaccines
Racism row over call centre AI tech
Arcade Fire's #MeToo controversy
Nigeria bans white models
A key study on doggy dementia
Lim Heng Swee's cat landscapes
An interesting travel trend called 'random trips'
'Bihari'—the ubiquitous Indian slur
The aesthetic splendour of…'The Simpsons'!
The painful phenomenon of 'touch starvation'
Read today's edition here. If you are not logged in to our website, please do so below:
Login
Don't have an account? Create a free one here.
Share your love!

Sign up your friends & fam (and anyone else!) by copy/pasting your special referral link below! Or just click on the link and share that specially coded subscription page the usual way. We will say a big 'thank you' by offering you a very nice token of our appreciation. Check out our FAQs. to know more. We grow and thrive because of you!

REF_CODE

Become a subscriber!

Discover why smart, curious people around the world swear by splainer!

Sign Up Here!
Gift splainer today!

Love spending your mornings with us? Share the joy by gifting a subscription to someone you ❤️

Gift splainer
Complaints, suggestions or just wanna say hi? Talk to us at talktous@splainer.in
| | | |
| --- | --- | --- |
| | Join our community | |
You are receiving this email because you opted in via our website.
Unsubscribe from this list.