Thursday, November 18 2021
Dive In
If the State is allowed to criminalize the very act of fact finding and reporting—and that too under the stringent provisions of the UAPA… then the only facts that will come in the public domain are those that are convenient to the State.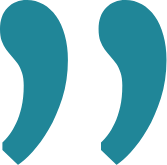 That was part of a plea filed in the Supreme Court on behalf of two lawyers and a journalist who have been charged under anti-terror laws in Tripura. The Court agreed and has issued an order preventing the state government from taking any "coercive steps including arrest" against them. The two lawyers were part of a team that published a fact-finding report, while the journalist had tweeted: "Tripura is burning."
Stuff to check out: The latest episode of the splainer podcast 'Press Decode' features an excellent discussion of the Muslim=meat stereotype and the unique success of Nykaa. Be sure to head over to the IVM website, Spotify or Apple Podcasts to listen to it.

The institutional racism of English cricket
The TLDR: The blistering testimony of Pakistan-born Azeem Rafiq at a parliamentary hearing ripped off the genteel veneer of English county cricket—typically associated with immaculate whites and idyllic greens. It also revealed the sport's ugly secret: racist abuse is not limited to bigoted fans but very much a part of the players dressing room.
What happened here?
Azeem Rafiq: is a 30-year-old former cricketer who played for most of his career at the Yorkshire County Cricket Club—and was also its captain in 2012. He was born in Pakistan, but moved to England at the age of 10. His testimony exposing racism at Yorkshire at a parliamentary hearing this week took the country by storm.
A timeline: Here's how we got here:
In September 2020, Rafiq first spoke up about "institutional racism" at Yorkshire in an interview with ESPN Cricinfo—and claimed it had led him close to suicide.

The club launched an internal investigation in response—and a year later, it confirmed that Rafiq was the "victim of racial harassment and bullying" and affirmed seven of his 43 allegations.

But it refused to release the full report—

claiming

legal reasons "in relation to privacy law and defamation."

And the club took no disciplinary action—with its chairman Roger Hutton concluding that there was "insufficient evidence" to say Yorkshire was "institutionally racist."

This month, the English cricket board stepped in and suspended Yorkshire from hosting international games.

Multiple sponsors withdrew their support from Yorkshire. Hutton resigned soon after—this time apologising to Rafiq. He has been replaced by Lord Kamlesh Patel.

Since then, some of the biggest names in English cricket—including Michael Vaughan—have been named. Vaughan lost his BBC Radio show as a result.

Finally, this week, a parliamentary committee launched its own investigation—where Rafiq and others testified.
A history of racism: While everyone is so very shocked by Rafiq's testimony, the exclusion of people of colour from English cricket is well-documented—especially at the county level:
In 2018, the English cricket board found that the South Asian community accounted for one-third of recreational cricketers, but constituted

a mere 4%

of professional players in the UK.

The number of black players in county cricket has actually dropped by 75% since 1990.

Yorkshire fielded its first ethnic-minority player in 1992—decades after other counties had done so. The player:

Sachin Tendulkar

—not an English-born South Asian.

At the time, Tendulkar's inclusion was opposed by prominent former Yorkshire players who called the move "stupid."

Yorkshire cricket fans also have an extremely

ugly history

of racism—notorious for pouring alcohol on Muslim spectators, throwing the head of a pig at them, and yelling 'Stab the P**ki'. The club has done very little to curb it.

The exclusion of South Asians at the professional level is so blatant that the community set up its own Qaid-E-Azam league.

Even today, the only South Asian origin player in the national team is Moeen Ali. And in June, bowler Ollie Robinson was forced to

apologise

for past racist and sexist tweets. FYI: Ali himself said he was

not surprised

by the scandal and there are "probably more stories out there."
What did Rafiq say in his testimony?


A missing tennis player
Everyone is worried about Chinese tennis player Peng Shuai who accused former Vice Premier Zhang Gaoli of sexual assault. She has not been seen in public ever since she made the allegations in a social media post—which has since been scrubbed, as have all online mentions of her. Naomi Osaka and Novak Djokovic are among leading tennis players who have expressed alarm. Added cause for worry: Gaoli is very close to President Xi Jinping. (BBC News)
Secret of a perfect hug
New research shows that the ideal duration for a hug is between five and 10 seconds—regardless of how your arms are positioned. They also found that longer hugs are more pleasant and "special care should be taken to avoid extremely brief hugs." OTOH, "it's risky to hug for longer than 10 seconds." Hmm, who's going to tell our Prime Minister? (Today UK News)
The hottest meme trend
The hottest meme trend is called 'yassification'—which involves glamming up historical figures using the AI selfie editor FaceApp until they look like your average Insta influencer. The primary instigator is a handle called Yassify Bot—whose owner says: "This app is genuinely used by people. I think there's a conversation to be had about how unhealthy that culture is." See what they did to poor Mother Teresa. (Buzzfeed News)
Login
In today's edition
Illustrator Alicia Souza's best advice to all new moms.
Login
Share your love!

Sign up your friends & fam (and anyone else!) by copy/pasting your special referral link below! Or just click on the link and share that specially coded subscription page the usual way. We will say a big 'thank you' by offering you a very nice token of our appreciation. Check out our FAQs. to know more. We grow and thrive because of you!

REF_CODE

Become a subscriber!

Discover why smart, curious people around the world swear by splainer!

Sign Up Here!
Gift splainer today!

Love spending your mornings with us? Share the joy by gifting a subscription to someone you ❤️

Gift splainer
Complaints, suggestions or just wanna say hi? Talk to us at talktous@splainer.in
| | | |
| --- | --- | --- |
| | Join our community | |
You are receiving this email because you opted in via our website.
Unsubscribe from this list.