Dive In
My brother, according to you Hindi is not our national language, then why are movies dubbed in your mother tongue. Hindi is our mother tongue and national language, and will always remain so. Jana Gana Mana.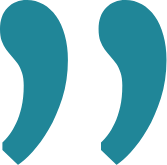 That's what Ajay Devgn tweeted (in Hindi, no less) in response to Kannada actor Kichcha Sudeep's recent remark that Hindi is "no longer the national language." He was referring to the wild popularity of South Indian films like 'KGF 2' across the country. Of course, Hindi has never been our national language—and is only an 'official language' alongside English. The Twitter battle continued as Sudeep responded to Devgn—but remained civil on both sides. The News Minute has more on how it played out.
Stuff to check out: On the latest episode of the splainer podcast 'Press Decode', the splainer team looks at the demolition derby that is underway across the country—plus why Bollywood is nervous about the rise of South Indian movies—which is very on-point given our quote today. Be sure to head over to the IVM website, Spotify or Apple Podcasts to listen to it.
Please be sure to share splainer: If you've been enjoying your splainer subscription, be sure to send along your referral link (see below). It offers a free month of splainer to anyone you want. You can send it to friends & fam—or post it on Insta, Facebook or Twitter. Each time you share this link—along with a message of why you love us—it is also a huge gift to us. So please share widely and help us grow!
Share your love, refer splainer and offer one month free.
REF_CODE

Say hello to Oceanix Busan: The world's first floating city
The TLDR: This week, the United Nations, South Korea and a company called Oceanix unveiled the prototype for a floating version of the port city of Busan—which will be the first-ever on the planet. This may be the future for cities around the world threatened by rising sea levels.

Read our Big Story here. If you are not logged in to our website, please do so below:
Login
Don't have an account? Create a free one here.
In today's edition
The Ukraine invasion: The latest update
Rape case rocks Malayalam film industry
Musk's Twitter melodrama: The latest update
UP's big anti-loudspeaker sweep
Air India plans AirAsia India takeover
A mini implant to reverse Parkinson's
Say hello to ultra-thin speakers
A stunning photograph showing the lush colours of Kerala
A list of new releases
Quick fixes, aka a few varied recommendations
Read today's edition here. If you are not logged in to our website, please do so below:
Login
Don't have an account? Create a free one here.
Share your love!

Sign up your friends & fam (and anyone else!) by copy/pasting your special referral link below! Or just click on the link and share that specially coded subscription page the usual way. We will say a big 'thank you' by offering you a very nice token of our appreciation. Check out our FAQs. to know more. We grow and thrive because of you!

REF_CODE

Become a subscriber!

Discover why smart, curious people around the world swear by splainer!

Sign Up Here!
Gift splainer today!

Love spending your mornings with us? Share the joy by gifting a subscription to someone you ❤️

Gift splainer
Complaints, suggestions or just wanna say hi? Talk to us at talktous@splainer.in
| | | |
| --- | --- | --- |
| | Join our community | |
You are receiving this email because you opted in via our website.
Unsubscribe from this list.