Dive In
Sex workers are entitled to equal protection of the law. Criminal law must apply equally in all cases, on the basis of 'age' and 'consent'. When it is clear that the sex worker is an adult and is participating with consent, the police must refrain from interfering or taking any criminal action.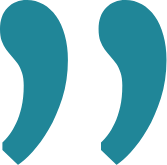 That's what the Supreme Court said in a significant order that recognises sex work as a profession. The Court also said sex workers should not be "arrested or penalised or harassed or victimised" during a raid on a brothel, "since voluntary sex work is not illegal and only running the brothel is unlawful."
Stuff to check out: On the latest episode of the splainer podcast 'Press Decode', the splainer team looks at the laws involved in the mandir-masjid controversy—and the way we use the word 'like'. Be sure to head over to the IVM website, Spotify or Apple Podcasts to listen to it.
Also this: We recently launched a crowd-sourced version of I Recommend—because everyone needs advice when they have stuff to buy. By popular demand, our next edition of I Rec will feature all kinds of athletic shoes—running, hiking and walking. Pretty please, help your fellow splainer subscribers by recommending your tried-and-tested faves in these categories. Fill out a handy form here.

Give the gift of splainer: If you've been enjoying your splainer subscription, be sure to send along your referral link (see below). It offers a free month of splainer to anyone you want. You can send it to friends & fam—or post it on Insta, Facebook or Twitter. Each time you share this link—along with a message of why you love us—it is also a huge gift to us. So please share widely and help us grow!
Share your love, refer splainer and offer one month free.
REF_CODE

Nineteen dead children: The epidemic of gun violence in America
The TLDR: In a story that has become exhaustingly familiar in the US, a teenage gunman killed 19 kids and two teachers in an elementary school. And yet it is highly unlikely the tragedy will lead to new gun control laws. We look at what happened in Texas, the spiralling problem of gun violence—and decode the American addiction to firearms.

Read our Big Story here. If you are not logged in to our website, please do so below:
Login
Don't have an account? Create a free one here.
In today's edition
Yasin Malik gets a life term
Boris Johnson: The 'party animal' report
Kapil Sibal quits Congress
A very big crypto fund
Ransomware attack on Spicejet
Mangos shrivel in heatwave
A big decline in traditional media
An "unburnable" edition of 'The Handmaid's Tale'
Kim K's new gig
The trailer for 'The Gray Man'
A list of new releases
Quick fixes, aka a few varied recommendations
Read today's edition here. If you are not logged in to our website, please do so below:
Login
Don't have an account? Create a free one here.
Share your love!

Sign up your friends & fam (and anyone else!) by copy/pasting your special referral link below! Or just click on the link and share that specially coded subscription page the usual way. We will say a big 'thank you' by offering you a very nice token of our appreciation. Check out our FAQs. to know more. We grow and thrive because of you!

REF_CODE

Become a subscriber!

Discover why smart, curious people around the world swear by splainer!

Sign Up Here!
Gift splainer today!

Love spending your mornings with us? Share the joy by gifting a subscription to someone you ❤️

Gift splainer
Complaints, suggestions or just wanna say hi? Talk to us at talktous@splainer.in
| | | |
| --- | --- | --- |
| | Join our community | |
You are receiving this email because you opted in via our website.
Unsubscribe from this list.