Dive In
Some people cannot believe a bird can defy documentation by modern humans because we have such dominion over nature but it is endlessly interesting because if it has done that, it's one pretty impressive bird. People who are into birds are fascinated by them. Ivory bills couldn't care less, though. They hate all people.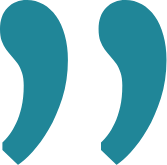 That's biologist Geoffrey Hill's amusing (but accurate) response to reports of multiple sightings of the ivory-billed woodpecker—which was declared extinct last year. It was the happy end to a three-year quest to spot a bird last seen in 1944 in the US. Prized by hunters, their numbers started to dwindle and it entirely disappeared. Turns out the survivors may have learned to hide from human sight.
Stuff to check out: On the latest episode of the splainer podcast 'Press Decode', the splainer team looks at Punjabi music's dominion over Indian pop culture—and the messy history of ancient monuments. Be sure to head over to the IVM website, Spotify or Apple Podcasts to listen to it.
No splainer tomorrow: Tomorrow is Good Friday, and the splainer team will be taking the day off. We wish you an excellent long Easter weekend—and will see you Monday morning! Try not to miss us too much:)

Please be sure to share splainer: If you've been enjoying your splainer subscription, be sure to send along your referral link (see below). It offers a free month of splainer to anyone you want. You can send it to friends & fam—or post it on Insta, Facebook or Twitter. Each time you share this link—along with a message of why you love us—it is also a huge gift to us. So please share widely and help us grow!
Share your love, refer splainer and offer one month free.
REF_CODE

Depp vs Heard: Is it defamation or domestic violence?
The TLDR: Actor Johnny Depp has sued his ex-wife Amber Heard for writing a Washington Post op-ed that implicitly accused him of domestic violence. We typically do not focus on celebrity drama, but the lawsuit is notable because it follows a familiar pattern in the #MeToo movement—where a woman airs her accusation in a public forum and is then sued for defamation (as with MJ Akbar). We look at the laws involved and whether Depp is likely to win.

Read our Big Story here. If you are not logged in to our website, please do so below:
Login
Don't have an account? Create a free one here.
In today's edition
The Russian invasion: The latest update
India's aid strategy in Sri Lanka
Elon Musk is being sued
IVF could save the koalas
A price tag to make Gatsby proud
The alarming shrinking of tree coverage in the Amazon rainforest
A funny ad for Swiss tourism with Anne Hathaway and Roger Federer
A list of good literary reads
Quick fixes, aka, a few varied recommendations
Read today's edition here. If you are not logged in to our website, please do so below:
Login
Don't have an account? Create a free one here.
Share your love!

Sign up your friends & fam (and anyone else!) by copy/pasting your special referral link below! Or just click on the link and share that specially coded subscription page the usual way. We will say a big 'thank you' by offering you a very nice token of our appreciation. Check out our FAQs. to know more. We grow and thrive because of you!

REF_CODE

Become a subscriber!

Discover why smart, curious people around the world swear by splainer!

Sign Up Here!
Gift splainer today!

Love spending your mornings with us? Share the joy by gifting a subscription to someone you ❤️

Gift splainer
Complaints, suggestions or just wanna say hi? Talk to us at talktous@splainer.in
| | | |
| --- | --- | --- |
| | Join our community | |
You are receiving this email because you opted in via our website.
Unsubscribe from this list.