Dive In
I hereby challenge Владимир Путин [Vladimir Putin] to single combat. Stakes are Україна [Ukraine].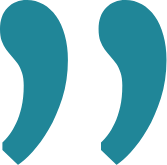 That's Tesla CEO Elon Musk challenging the Russian President to a duel, no less, on Twitter. Totally silly, yes, but then it got even sillier. The Ukrainian Vice Prime Minister Mykhailo Fedorov replied: "I am sure that @elonmusk can send Putin to Jupiter"—along with a meme of Putin locked inside a spaceship. While Putin didn't join the fray, head of Russian space agency Roscosmos Dmitry Rogozin roared back: "You, little devil, are still young. Compete with me weakling. It would only be a waste of time." Twitter reduces all things to farce, including war.
An important heads up: The splainer team will be taking Friday off for Holi so there will be no edition on March 18. We're offering advance notice in case you wake up Friday morning and wonder where we've disappeared:)

Please be sure to share splainer: We've been working very hard on our Ukraine explainers—which we hope are valuable in the midst of a tsunami of news coverage. If you want to share our daily editions, be sure to send along your referral link (see below). It offers a free month of splainer to anyone you want. You can send it to friends & fam—or post it on Insta, Facebook or Twitter. Each time you share this link—along with a message of why you love us—it is also a huge gift to us. So please share widely and help us grow!
Share your love, refer splainer and offer one month free.
REF_CODE

The High Court ruling on the hijab: Freedom, what freedom?
The TLDR: The Karnataka High Court finally delivered its verdict on the petitions challenging the ban on hijabs imposed by educational institutions in the state. The ruling upholding the ban has been widely questioned for its dubious interpretation of core constitutional rights—which will now be tested by an appeal filed with the Supreme Court.

Read our Big Story here. If you are not logged in to our website, please do so below:
Login
Don't have an account? Create a free one here.
In today's edition
The Russian invasion: The latest update
Saudi Arabia to deliver 'yuan' blow?
Zomato to buy Blinkit
A new cure for malaria
Pete Davidson is going to space!
Sleeping with even a teeny bit of light is bad for you
Mother Nature likes to keep things simple and symmetrical
Another big ship is stuck!
A short film celebrating the Brit Sikh community's love for classic BMWs and dub music
The very first Spider Woman was a Black librarian named Valerie
Festum Asinorum or Feast of the Ass
The items that the Indian government monitors to measure inflation in India include CDs, Nokia phones and audio cassettes
Did you know how big the Nehru Jacket was in America?
Read today's edition here. If you are not logged in to our website, please do so below:
Login
Don't have an account? Create a free one here.
Share your love!

Sign up your friends & fam (and anyone else!) by copy/pasting your special referral link below! Or just click on the link and share that specially coded subscription page the usual way. We will say a big 'thank you' by offering you a very nice token of our appreciation. Check out our FAQs. to know more. We grow and thrive because of you!

REF_CODE

Become a subscriber!

Discover why smart, curious people around the world swear by splainer!

Sign Up Here!
Gift splainer today!

Love spending your mornings with us? Share the joy by gifting a subscription to someone you ❤️

Gift splainer
Complaints, suggestions or just wanna say hi? Talk to us at talktous@splainer.in
| | | |
| --- | --- | --- |
| | Join our community | |
You are receiving this email because you opted in via our website.
Unsubscribe from this list.