Dive In
The film is a moving and powerful document, but its presentation of Khabar Lahariya as an organisation with a particular and consuming focus of reporting on one party and the mobilisation around this, is inaccurate. We recognise the prerogative of independent filmmakers to present the story that they choose to, but we would like to say that this eclipses the kind of work and the kind of local journalism we have done for twenty years, the reason we are different from other mainstream media of our times. It is a story which captures a part of ours, and part stories have a way of distorting the whole sometimes.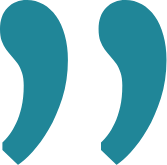 That's the statement put out by the grassroots news organisation Khabar Lahariya—in response to an Oscar-nominated documentary on their work titled 'Writing With Fire'. In response, filmmakers Rintu Thomas and Sushmit Ghosh said: "Khabar Lahariya's statement is an acknowledgement of the fractured and complex times we are in. While their statement is deeply disappointing to us, we remain committed supporters of their mission, work and onward journey." You can read Khabar Lahariya's statement and the filmmakers' response here.

Please be sure to share splainer: If you've been enjoying your splainer subscription, be sure to send along your referral link (see below). It offers a free month of splainer to anyone you want. You can send it to friends & fam—or post it on Insta, Facebook or Twitter. Each time you share this link—along with a message of why you love us—it is also a huge gift to us. So please share widely and help us grow!
Share your love, refer splainer and offer one month free.
REF_CODE

The big plan to bring cheetahs to India
The TLDR: The government is planning to relocate 50 African cheetahs to wildlife sanctuaries—in a valiant attempt to revive a species that has long been extinct in India. Conservationists are unhappy for a variety of reasons—as are locals who live close to these reserves.

Read today's Big Story here. If you are not logged in to our website, please do so below:
Login
Don't have an account? Create a free one here.
In today's edition
The Russian invasion: The latest update
A common entrance test for college
A first trickle of Sri Lankan refugees
Rich Indians are getting stingier
Facebook still awful on hate speech
"Prolonged grief" is a disorder
Pigs' emotions can be decoded from the noises they make
Roundworms can help detect lung cancer
Poverty wages for Indian crew
A new dating app for single parents
Pusha T X Arby's diss track that takes on McDonald's Filet-O-Fish
Have you heard about the millionaire nuns of St Clare?
The New York University now offers a course on Taylor Swift
India's first woman pilot who earned an aviation pilot license back in 1936
The world's largest bacteria
Read today's edition here. If you are not logged in to our website, please do so below:
Login
Don't have an account? Create a free one here.
Share your love!

Sign up your friends & fam (and anyone else!) by copy/pasting your special referral link below! Or just click on the link and share that specially coded subscription page the usual way. We will say a big 'thank you' by offering you a very nice token of our appreciation. Check out our FAQs. to know more. We grow and thrive because of you!

REF_CODE

Become a subscriber!

Discover why smart, curious people around the world swear by splainer!

Sign Up Here!
Gift splainer today!

Love spending your mornings with us? Share the joy by gifting a subscription to someone you ❤️

Gift splainer
Complaints, suggestions or just wanna say hi? Talk to us at talktous@splainer.in
| | | |
| --- | --- | --- |
| | Join our community | |
You are receiving this email because you opted in via our website.
Unsubscribe from this list.